Tamko Topics is a weekly newsletter of The Students' Union of Tampere University of Applied Sciences.
ENGLISH SUMMARY
1. Tamko is searching for enthusiastic international tutors! TURSASPASSI STAMP
2. Pivo isn't working? Mobile student card is only on Tuudo!
3. Feedback sessions – Let's discuss and develop it together!
4. Kaljankaato 23.3.
5. (T)Universal Networking event 21.3.
6. Tampere Anti-Rasicm Race 21.3.
7. Joint order for Engineers cap is open – fittings on 15.3 and 20.3.
8. CLINT: Noah's Ark Cruise
---
1. Tamko is searching for enthusiastic international tutors!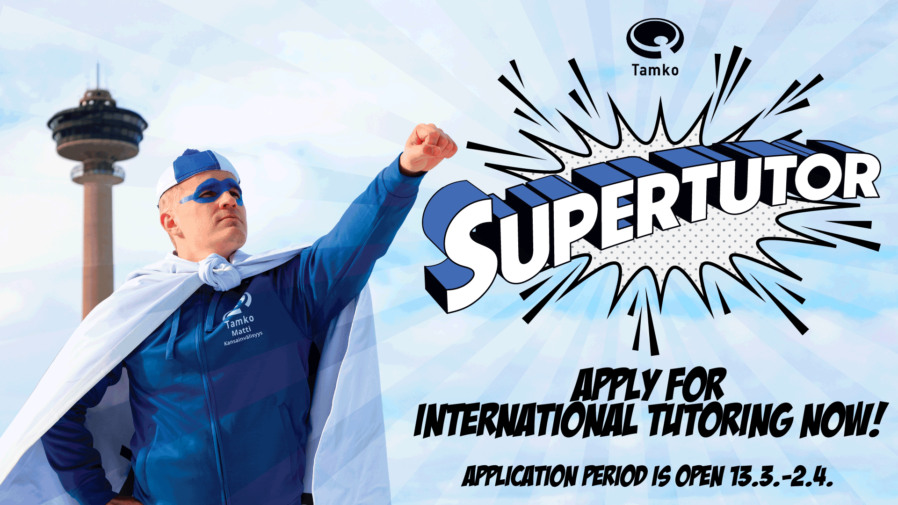 Join Tamko's big bunch of tutors and be there to welcome the new exchange students in August! As an international tutor, you'll ensure that our exchange students feel welcome in TAMK and have someone they can rely on. Not to worry, you'll have an excellent network of other international tutors and experts helping you!
Tamko trains all the international tutors of TAMK. The training consists of two evening sessions in the April, and the exact dates will be announced later. International tutors are eligible for 2 study credits, one extra point when applying for exchange themselves (after the tutoring is completed), and a stamp on the Tursaspassi.
Application period for international tutoring is 13.3. – 2.4.2023

Apply by filling this form: https://forms.office.com/e/Jc45A9snws
…And after that you are one step closer to joining the adventures of international tutoring!
2. Pivo isn't working? Mobile student card is only on Tuudo!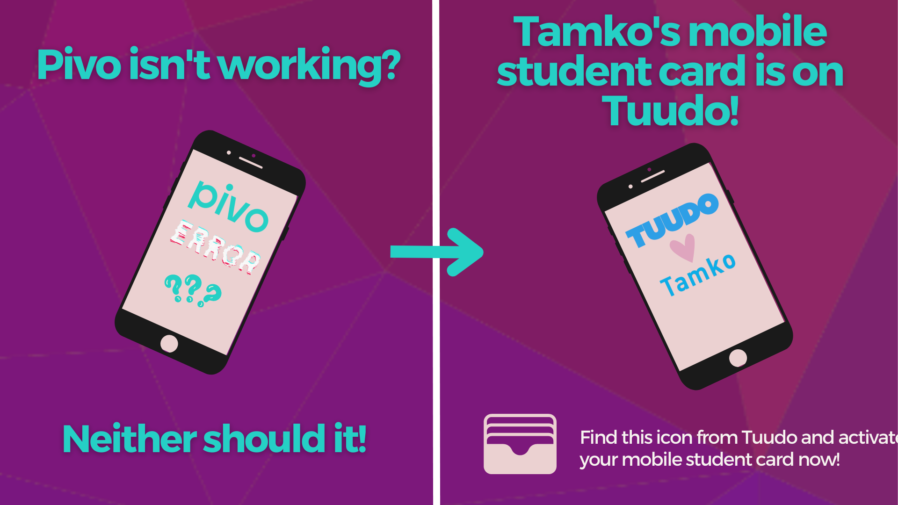 Pivo not working? Neither should it, because Tamko's mobile student card is only on Tuudo!

Tuudo is a free app, that has been made to make students' life a bit easier. in addition to Tamko's mobile student card, you can find from Tuudo example your timetables, study credits, reservations for classrooms and other TAMK's spaces, cafeteria's menu and course enrolments, quite handy!

You can find student card from Tuudo from page menu on right side behind the wallet icon next to your name.

– Check out the detailed instructions from Tamko's website: https://tamko.fi/news/tamkos-mobile-student-card-can-now-be-found-from-tuudo/
– There is also video instructions on Tamko's Instagram profile on Tuudo-highlights!

We no longer work with Pivo, so unfortunately the student card can no longer be found in that app.
3. Feedback sessions – Let's discuss and develop it together!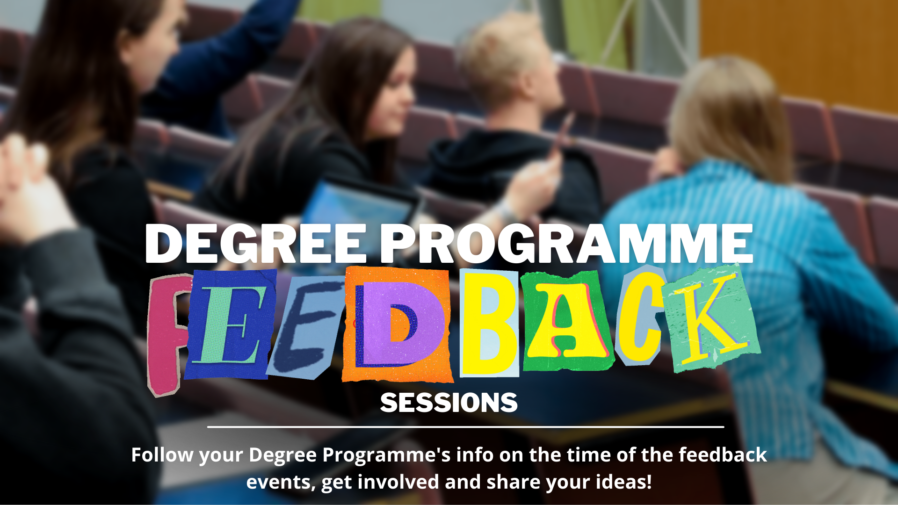 Student feedback was collected last year in the spring and autumn feedback weeks in the form of a new student and annual feedback surveys. Feedback was also collected from master´s degrees and through Graduation phase survey.

During the spring, students and staff will discuss the feedback at joint degree programme specific events, in which the possible development measures will also be agreed

Follow your Degree Programme's info on the time of the feedback events, get involved and share your ideas!

Read more from intra: https://intra.tuni.fi/en/content/news/45752
Feedpack summary can be found from here: Student feedback summary 2022 final.pdf
Schedule for feedpack sessions: https://wiki.tamk.fi/pages/viewpage.action?pageId=195934632
4. (T)Universal Networking event 21.3.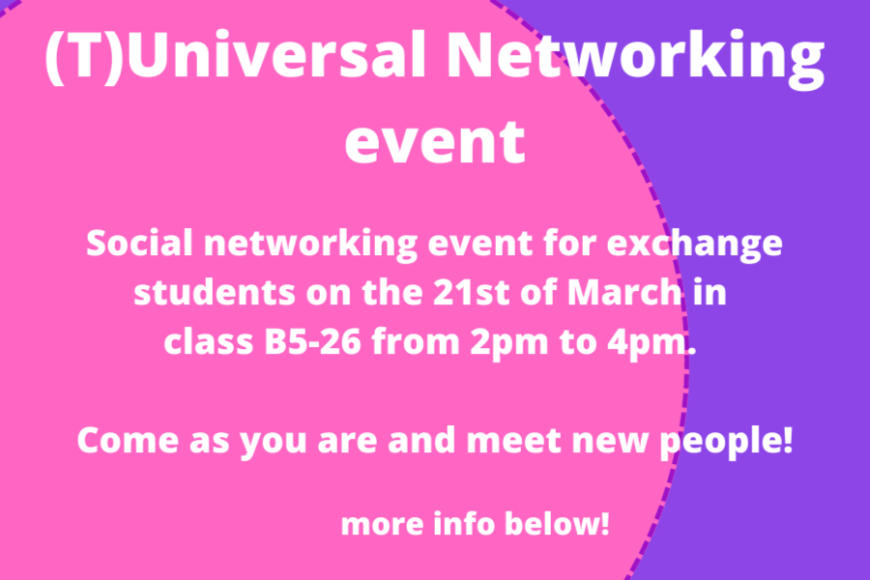 Have you always wanted to create a worldwide network and bond with foreign or like-minded adventurous people, but haven't found the chance?
Now's your time. (T)Universal Networking event!
During the Eye on TAMK event, we are organizing a networking event for exchange students, and for people who have struggled to get in contact with international students despite wanting to. Tuniversal Networking is a playful event where you can bond with international people easily and most importantly, with snacks.
The event takes place at the main campus, in classroom B5-26 from 14:00 to 16:00. During the day we have free snacks and some playful networking games to break the ice, and later in the evening we have an afterparty. The afterparty location will be revealed later, so stay in touch with us to find out more!
Please fill in the following form to sign up to our first networking event: https://docs.google.com/forms/d/e/1FAIpQLSdvYyOIltx_rPfloKn1_Z_u2wR7n_Jl7ofmwJHucOHB4iu3rw/viewform
5. Kaljankaato 23.3.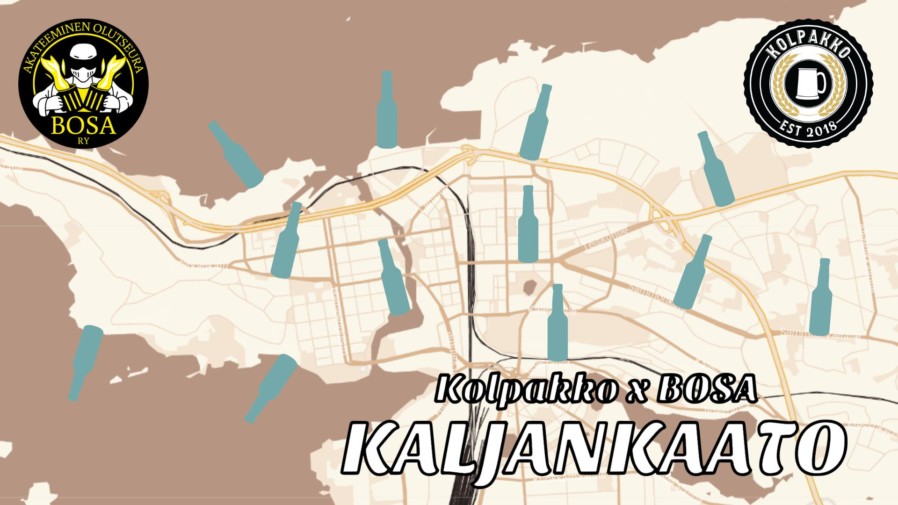 If you are fed up with drinking shitty beer at home, why not come and enjoy it straight from the tap for a change?
BOSA and KOLPAKKO have joined forces and are organizing the legendary Kaljankaato again on 23rd of March. So gather up all your study buddies and come to enjoy delicious beer with us to the center of Tampere!
At this event, you can tour restaurants in the order of your choice at the center of Tampere and its vicinity. You can get one stamp from each restaurant. You can also complete the tour with other beverages than beer, and alcohol free!
After collecting 7 stamps, you get an overallpatch for your performance! If you already participated last year, a brand new patch is waiting for you this year! This second year badge is earned by showing the first year badge on the overalls!
There are four departures: at 16, 16:30, 17 and 17:30. The departure time is selected when purchasing the ticket. This year, the ticket can be exchanged for a pass the day before the event from the center campus between 16-19. On the day of the event, the ticket exchange is at Tammelantori at 16-17:30!
So put on your overalls, take your friends with you and head to Kaljankaato 23.3.! Ticket sales are now open! https://kide.app/events/36f85339-f673-4af5-865c-e9828047de78
tl:dr
WHAT: Kaljankaato by BOSA x Kolpakko
WHEN: 23.03. at 16:00
WHY: Because bisse is spilling
TICKETS: 5e from Kide.app
6. Tampere Anti-Rasicm Race 21.3.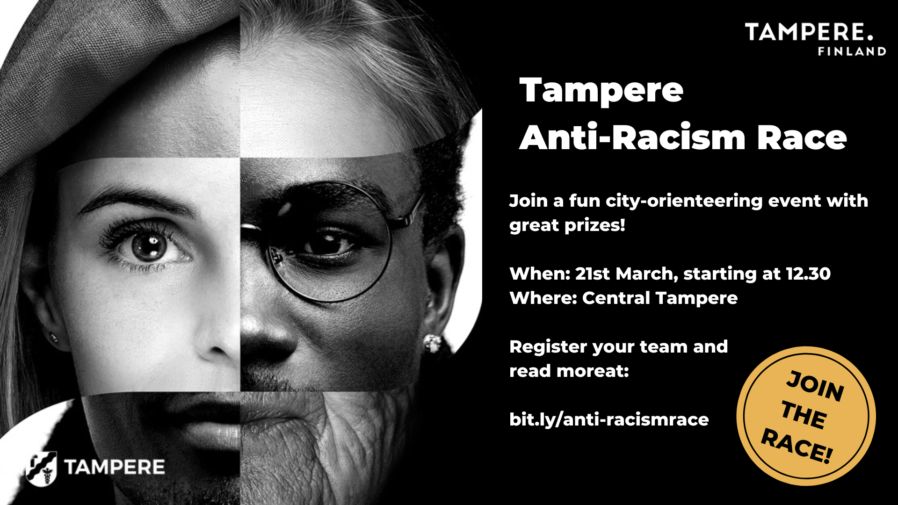 Join the Tampere Anti-racism race and enjoy a city-orienteering experience with an important theme! Gather a team, pick a name and register for the race online. You can win lunch with the mayor of Tampere, Anna-Kaisa Ikonen, or tickets to the hockey World Cup games!
Time: 21st March, starts from 12.30-13.30
Where: Central Tampere
Register your team by clicking here!

The event is organised by the City of Tampere International Talent Attraction and Migration service branch as a part of the national week against racism.
Read more about Tampere events & actions during the week: https://internationalhousetampere.fi/fi/rasisminvastainen-viikko/
7. TIRO: Joint order for Engineers cap is open – fittings on 15.3 and 20.3.
Hey engineering student! It's time to get your Engineers cap on and let that tassel sway! The royal violet and velvety headwear is also known as imppulakki. Best way to use it is at events, especially on First of May.

Who can wear it? Imppulakki is for everyone studying engineering and for those who have already graduated. We'll have a more colorful Tampere by wearing and showing engineer symbol. TIRO has opened joint order, which will close at the end of the month.

Before you order, you'll have a chance to try the cap on. Fittings are located next to TAMKs cafeteria on 15th and 20th of may between 10 and 14. If you already know your size, here is link to the order form: https://kide.app/products/0d95e435-0b4b-4b30-ab38-54a1244c6ce4
8. CLINT: Noah's Ark Cruise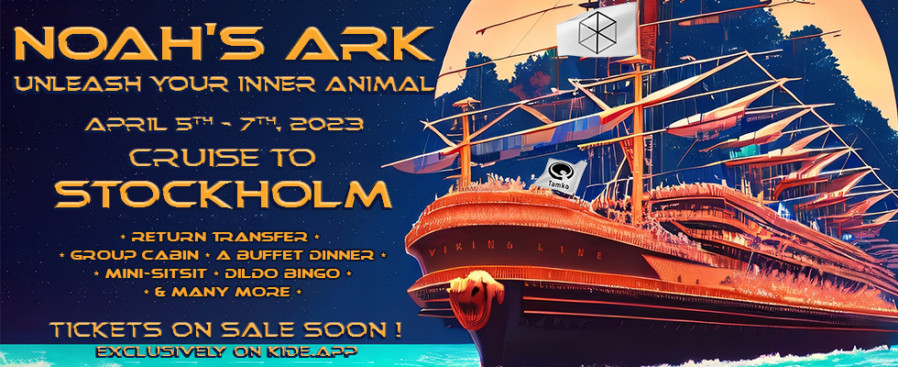 CLINT and VIKING line present: Noah's Ark Cruise!
Prepare yourself for the wildest cruise since God flooded everything and throw on your cat ears,
bat wings, or any other animal and join us in partying like it's the end of the world!
What is Noah's Ark Cruise?
· Come dressed as an animal and see everyone's awesome costumes
· Huge international student cruise available for all TAMK international and international minded students!
· Learn and enjoy a Finnish Sitsit with a twist, with English songs and buffet!
· Go and experience a day in Stockholm (if you survive the night before)
· A secret gift when you get on the cruise
· Surprise activities all night long
· Stock up on drinks to survive the rest of the brutal Finnish winter
· Meet other exchange and international students and party the night away!
· Transport from to and from Helsinki from TAMK campus will also be provided

Tickets and more information from Kide.app:
https://kide.app/events/62b14529-8845-4b5d-8296-906553e36e83
Contact clint@tamko.fi for any problems.