THE RESULTS OF THE COUNCIL ELECTIONS 2020

Council elections will be held in autumn 2020. The term for the elected Council will be one calendar year.
Electronic voting will be held 20.10.2020 starting at 10am and ending 4.11.2020 at 3pm. Ballot box voting will be held 4.11.2020 at 9am and ending 4.11.2020 at 3pm.
The electronic voting takes place via email link. The link will be sent to TUNI email for all Tamko members who are eligible to vote in the Council elections. Students who have joined Tamko during the Council elections will have the voting link sent to their email immediately after joining. The ballot box voting takes place on TAMK campuses and the ballots are handed out at the voting place. Please note that student card or official ID are required to prove your identity for the election supervisor.
Ballot box voting takes place on these campuses:
Main campus (Kuntokatu 3, 33210 Tampere)
Mediapolis (Tohlopinranta 31, 33270 Tampere)
Proakatemia (Finlaysoninkuja 21 A, 33210 Tampere)
Candidates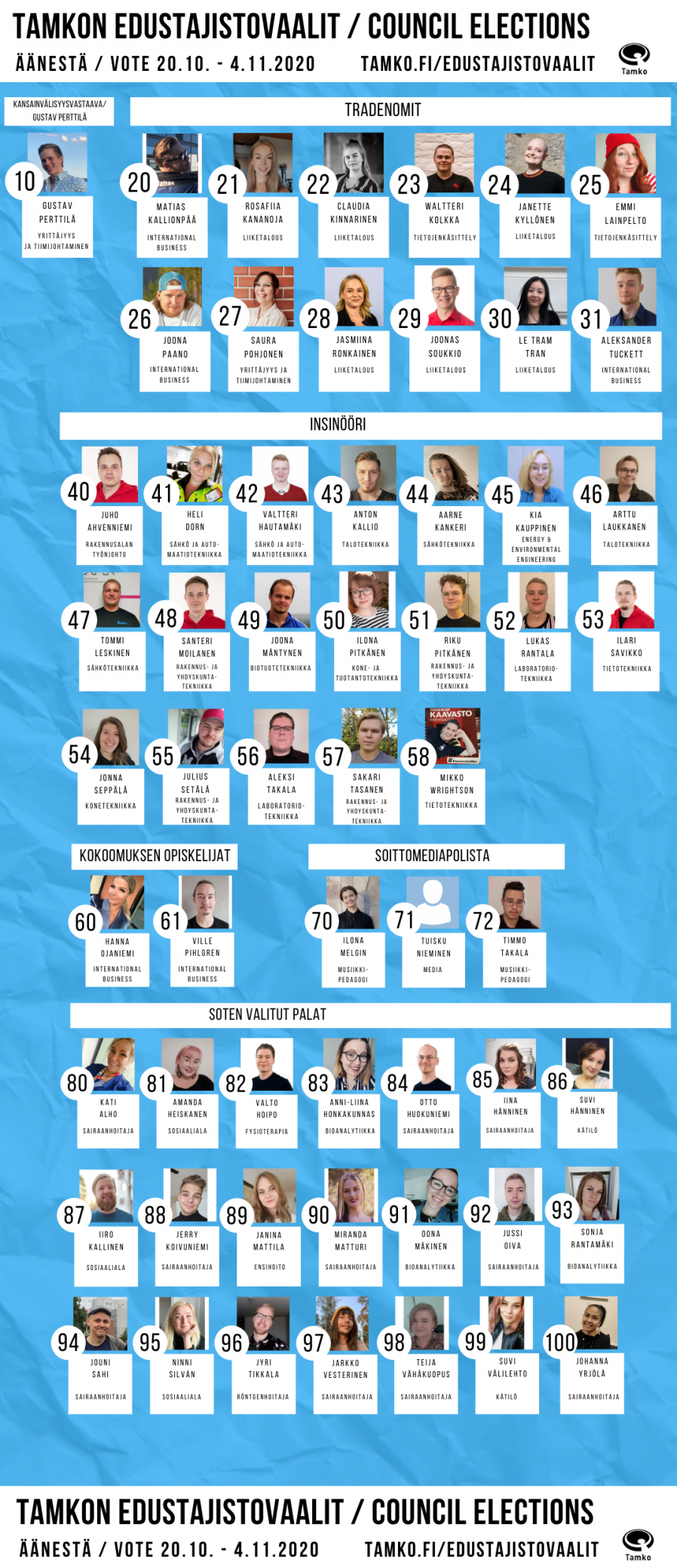 How can I stand as a candidate?
Fill out the candidate announcement as an e-form or in paper (available from Tamko office)
Declare yourself to a candidate list (most TAMK student associations and clubs are collecting the candidate lists)
Advertise yourself (through social media, among your study friends, etc. you can also put posters to notice boards. Ask more info from office(at)tamko.fi)