Tamko Topics is a weekly newsletter of The Students' Union of Tampere University of Applied Sciences.
ENGLISH SUMMARY
1. Tamko's summer
2. From city center to the bus and straight to the national park!
3. FSHS summer opening hours
4. A summer pass to the Demolition art house Pinni47 at a special price
5. Register as present for upcoming academic year
6. Comments on this spring's feedback sessions
7. Roller derby beginners course
---
1. Tamko's summer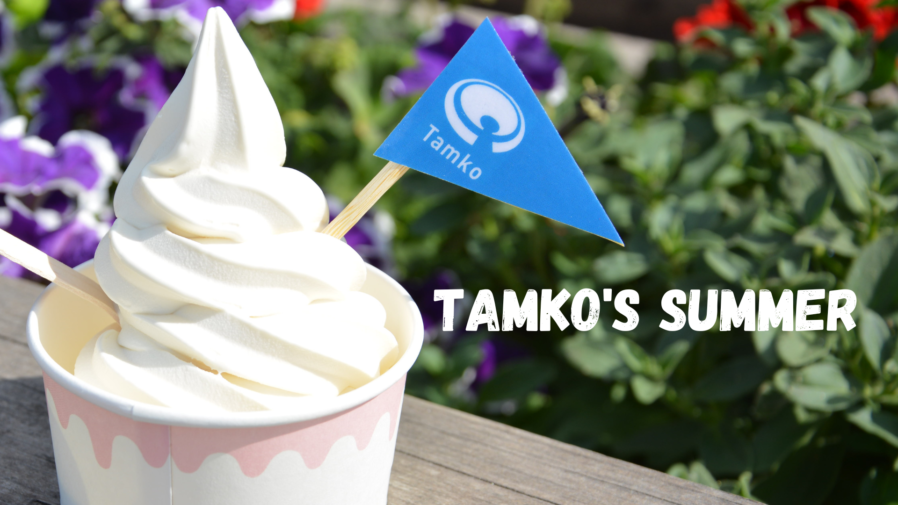 SOLU OPENING HOURS DURING SUMMER:

Until 26.5. Solu is open as usual
Solu is open as usual from Monday to Thursday from 9 am to 4 pm and on Fridays from 9 am to 3 pm.
29.5-16.6. Solu is open with reduced opening hours:
We are here for you Mon-Fri from 10 am to 2 pm.
19.6.-1.8. Solu is closed
If you have urgent Tamko-related questions quring this time, you can send an email to office@tamko.fi or call +358 44 382 6561. Please note that due to summer holidays, there may be a delay in replies.
2.8. Solu is open as usual
Solu is opening after summer holidays! Follow our social media and websites to get more detailed information about opening times on August.

NEW ACADEMIC YEAR STICKERS
New academic year stickers will be available to pick up from Solu from 3rd of August.
The current orange 9/2023 sticker on student cards is valid until the end of September.
TAMKO TOPICS
Tamko's weekly newsletter Tamko Topics is having summer break during June and July but will return in August!
During this time you can follow our summertime information in social media:
Instagram: @opiskelijakuntatamko
Facebook: Tampereen ammattikorkeakoulun opiskelijakunta Tamko
2. Hop to the bus at the city center and end up straight to the national park!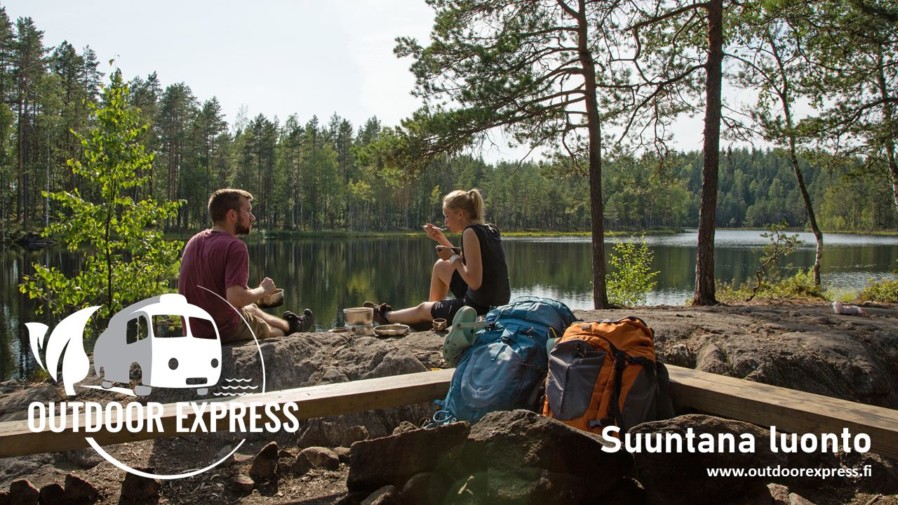 Hop on a bus and go out into nature, effortlessly and sustainably!
Outdoor Express takes you from the Tampere city centre by bus directly to nature and back. That's perfect for students who i.e. don't own a car! The service is intended for both locals and tourists. The goal is to provide an easy opportunity for hiking for everyone.
Outdoor Express, which operates on weekends in July-August 2023, targets the Seitseminen, Helvetinjärvi and Isojärvi national parks. Upon arrival, there are a few hours to go hiking and enjoy nature. After hiking, you can enjoy refreshments at the cafes and restaurants in the parks. You can also pack your tent and ride back the next day.

Read more and go to nature: https://outdoorexpress.fi/en/towards-nature/
3. FSHS summer opening hours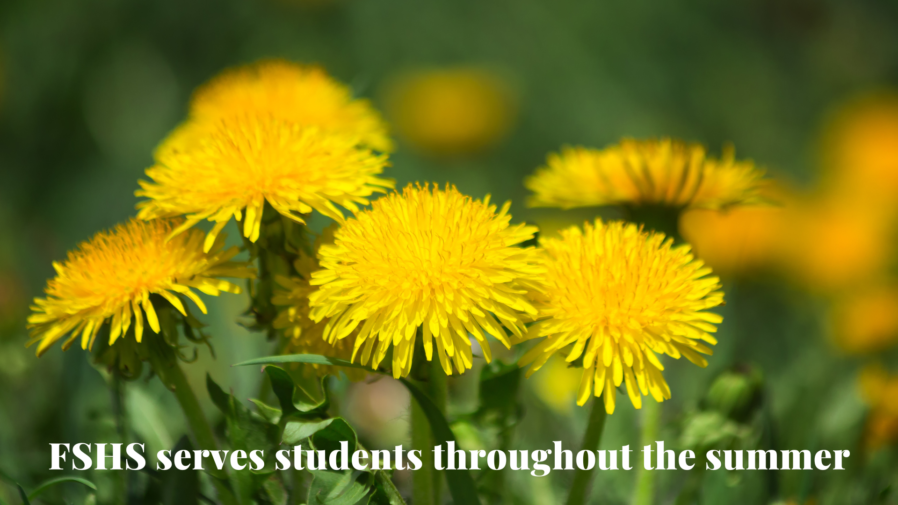 FSHS serves students throughout the summer. But summer service provisions are scaled to the estimated lower summertime service demand.
FSHS's digital and remote services operate in a normal manner throughout summer. Larger service units in all FSHS service areas are also open throughout summer. In the meantime, smaller service units are open in stages during the summer season from 26 June to 4 August 2023. If necessary, you can be referred to a remote appointment or an in-person appointment for the nearest open FSHS service unit.
The need for treatment assessments and service guidance
The nationwide telephone services for the need for treatment assessments and service guidance are available throughout the summer Mon-Thurs from 8.00 am to 3.00 pm and Fri from 8.00 am to 2.00 pm.
SelfChat is open on weekdays
in matters related to general and mental health Mon–Fri 9 am to 11 am
in matters related to oral health Mon–Fri 9 am to 11 am.
the chat line for hearing-impaired custormers is open Mon–Thu 8 am–3 pm and Fri 8 am–2 pm.
Read more: https://www.yths.fi/en/news/2023/check-our-opening-hours-during-summer-2023/
4. A summer pass to the Demolition art house Pinni47 at a special price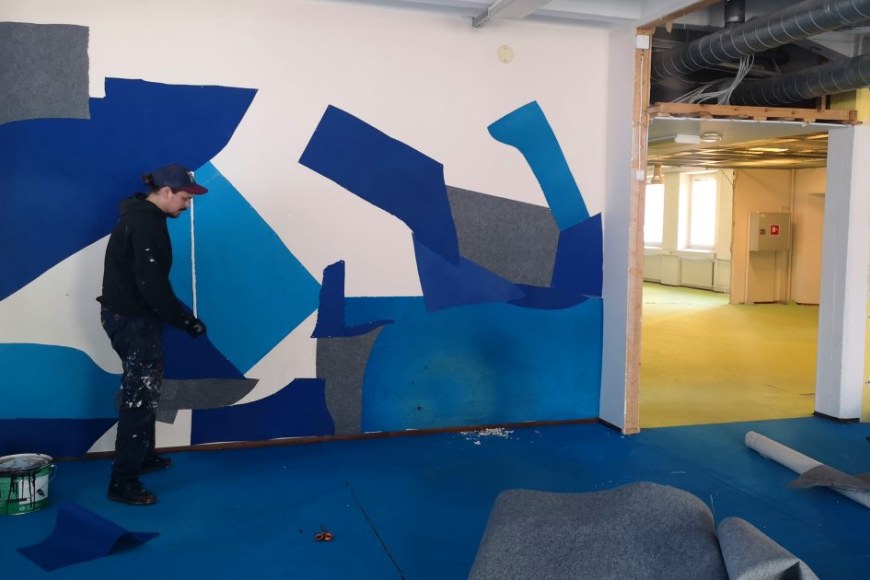 Pinni47, the first demolition art house in Tampere city centre, will open in June, bringing a whole new dimension to Tampere's summer of art and culture. The five-storey building at Pinninkatu 47 in the Tulli area will blossom moments before its demolition as a boundary-breaking art exhibition and cultural space. 25 artists/groups from Pirkanmaa will be involved. Pinni47 will also involve students from TAMK and will be based on a network collaboration from the Tuottajapankki project.

For members of the university community, a summer pass to the Purkutaidetalo Pinni47 at a special price

Pinni47 offers the Tampere university community the opportunity to buy a Pinni47 summer pass in advance at a low advance price. By using the promotional code "taide47" at the ticket office , you can get the summer pass for €15 (normally €25). The summer pass gives you access to Pinni47's exhibitions and events for the entire opening hours, without queuing. The special price is valid until the end of May.

Read more: https://intra.tuni.fi/en/content/news/49716
5. Register as present for upcoming academic year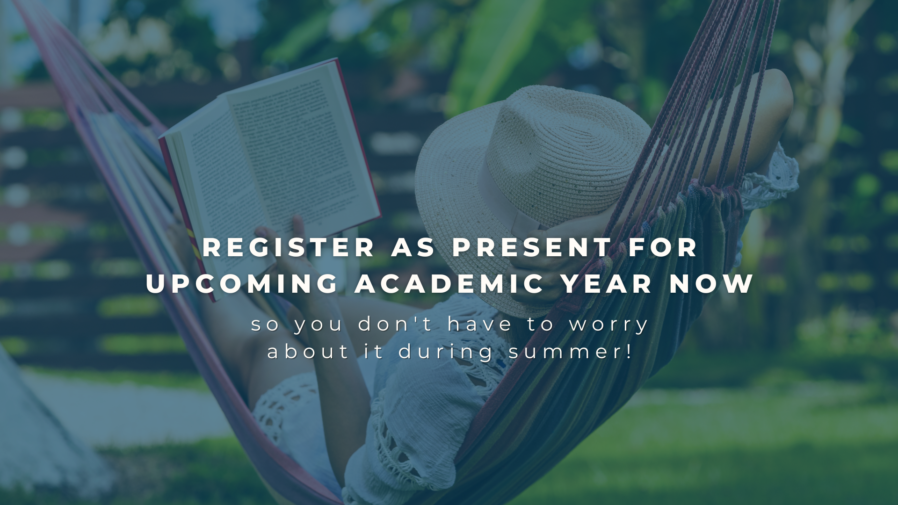 Register as Present or Absent for the upcoming academic year by 31st of July 2023. Do the registration now and you don't have to worry about it during summer!

Registration is done at Pakki: Studies > Registration for attendance > Enroll

More information: https://intra.tuni.fi/en/content/news/46141
6. Comments on this spring's feedback sessions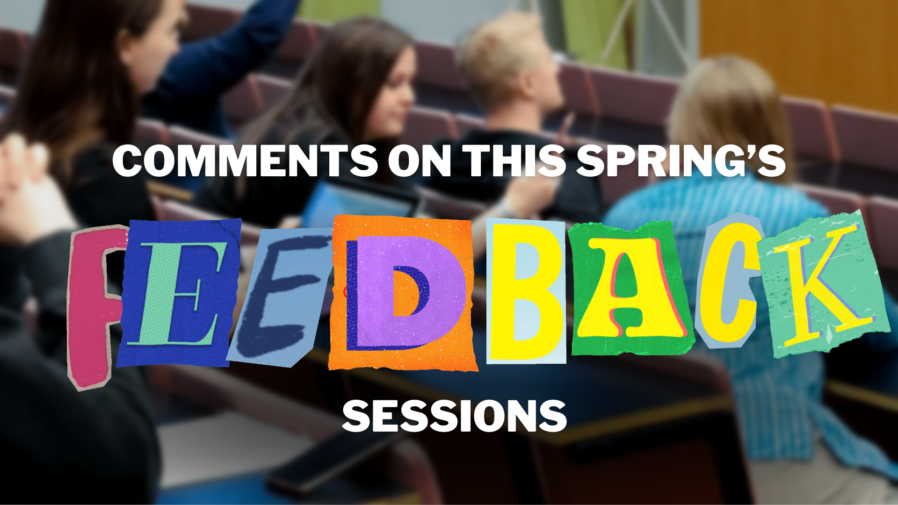 This spring, feedback sessions were held again in the degree programmes. Tamko participated in most of the events and based on them we made a summary of the discussions. The events were mainly well prepared and had an active discussions. In the events were discussed, for example, the development of teaching, guidance and systems, the need for study facilities and planned new development actions.
Thank you for participation to feedback sessions! Student feedback is a very important part of the development of education, so remember to give feedback and participate in the discussion!
Read more about the feedback sessions and also check out Tamko's summary here: https://intra.tuni.fi/en/content/news/49691
7. Roller derby beginners course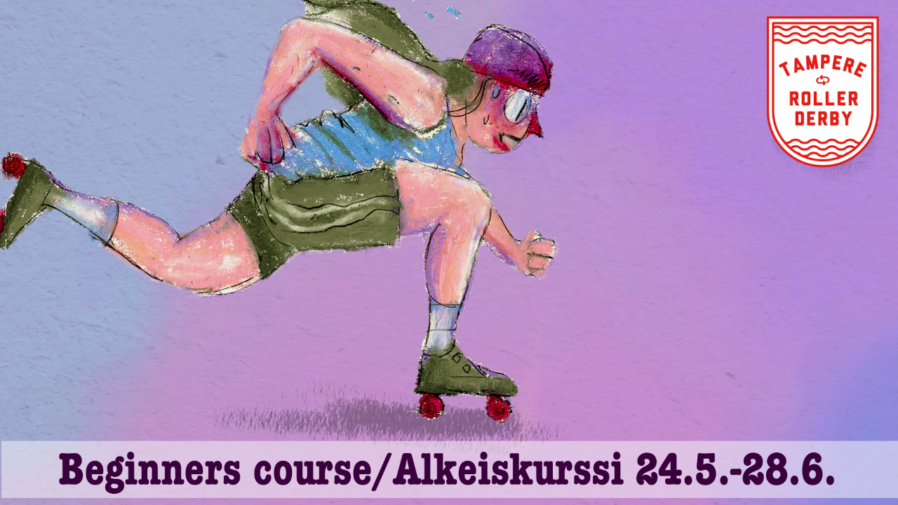 Spring 2023 beginner course is starting!

WHAT: Tampere Roller Derby beginner's course – Spring 2023
WHEN: 24.05. – 28.06.
WHERE: Kauppi Sports Center, kenttä 1
PRICE: 50€

WHAT IS ROLLER DERBY?
Roller derby is a fast-paced, full-contact sport played on an oval flat track on quad roller skates. Both teams have five skaters on the track at once, one jammer and four blockers. Read more: https://www.tampererollerderby.com/abouttampererollerderby

THE TRAINING
Our trainings always start with a warm up, either on or off skates. Once we're warm, we get our skates and padding on and start with some basic drills.
Our training times range from 1-2 hrs depending on the availability of the track.
Everyone gets to train at their own pace and we want everyone to feel comfortable and most of all, HAVE FUN!

WHAT DO YOU NEED
We have roller derby equipment to loan (quad skates, pads and helmet) if you don't have your own gear. All you need to bring is clothes suitable for sports, a water bottle and indoor trainers for the warm up.

ACCESSIBILITY:
Kauppi Sports Center is, for the main part, accessible. The track is on ground level. The main entrance is automatized. There is a low threshold at the doorway between the main hall and the track. An accessible toilet is located next to the elevator on the ground floor. Please let us know if you need any other information!

Roller derby stands against racism, sexism, homo- and transfobia and bullying.

Come as you are and let's roll!