Tamko Topics is a weekly newsletter of The Students' Union of Tampere University of Applied Sciences.
ENGLISH SUMMARY
1. Feedback sessions – Let's discuss and develop it together!
2. (T)Universal Networking event 21.3.
3. CLINT: Noah's Ark Cruise
4. Superhero Kolmiot 23.3.
---
1. Feedback sessions – Let's discuss and develop it together!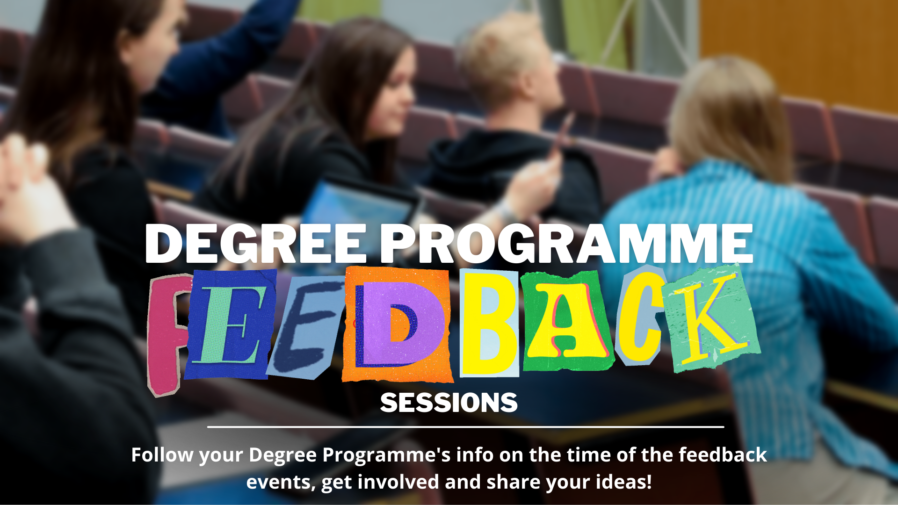 Student feedback was collected last year in the spring and autumn feedback weeks in the form of a new student and annual feedback surveys. Feedback was also collected from master´s degrees and through Graduation phase survey.

During the spring, students and staff will discuss the feedback at joint degree programme specific events, in which the possible development measures will also be agreed

Follow your Degree Programme's info on the time of the feedback events, get involved and share your ideas!

Read more from intra: https://intra.tuni.fi/en/content/news/45752
Feedpack summary can be found from here: Student feedback summary 2022 final.pdf
Schedule for feedpack sessions: https://wiki.tamk.fi/pages/viewpage.action?pageId=195934632
x. (T)Universal Networking event 21.3.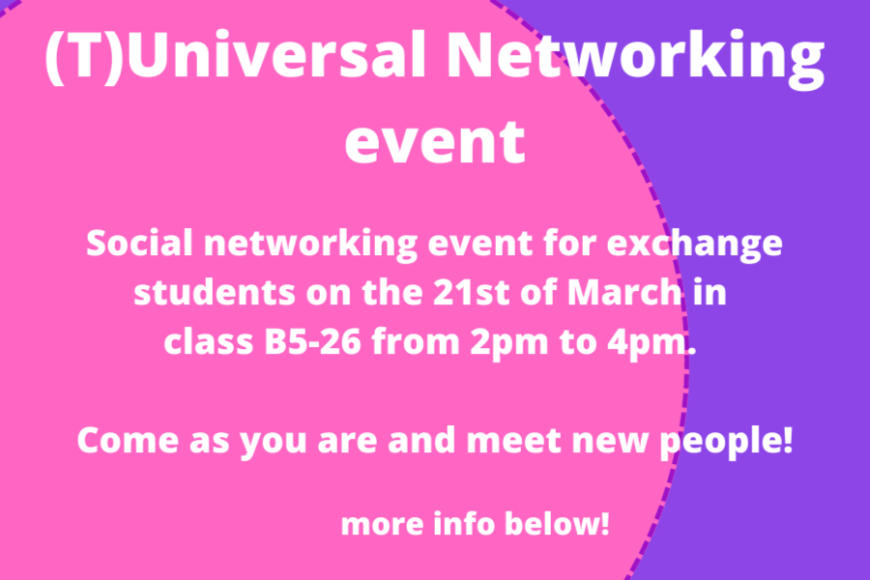 Have you always wanted to create a worldwide network and bond with foreign or like-minded adventurous people, but haven't found the chance?
Now's your time. (T)Universal Networking event!
During the Eye on TAMK event, we are organizing a networking event for exchange students, and for people who have struggled to get in contact with international students despite wanting to. Tuniversal Networking is a playful event where you can bond with international people easily and most importantly, with snacks.
The event takes place at the main campus, in classroom B5-26 from 14:00 to 16:00. During the day we have free snacks and some playful networking games to break the ice, and later in the evening we have an afterparty. The afterparty location will be revealed later, so stay in touch with us to find out more!
Please fill in the following form to sign up to our first networking event: https://docs.google.com/forms/d/e/1FAIpQLSdvYyOIltx_rPfloKn1_Z_u2wR7n_Jl7ofmwJHucOHB4iu3rw/viewform
3. CLINT: Noah's Ark Cruise!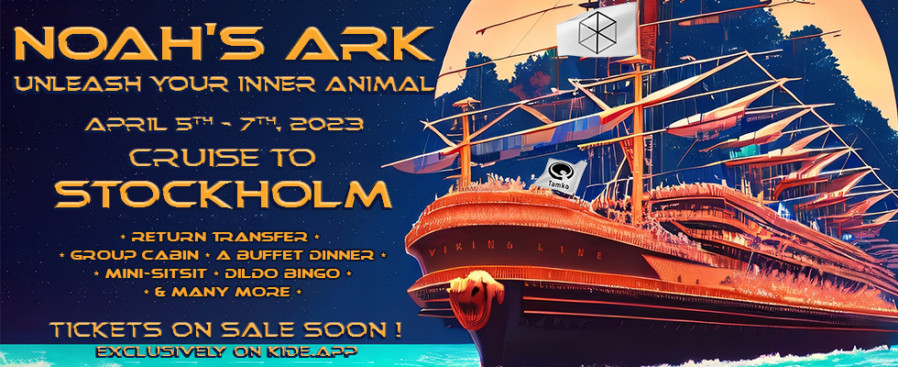 CLINT and VIKING line present: Noah's Ark Cruise!
Prepare yourself for the wildest cruise since God flooded everything and throw on your cat ears,
bat wings, or any other animal and join us in partying like it's the end of the world!
What is Noah's Ark Cruise?
· Come dressed as an animal and see everyone's awesome costumes
· Huge international student cruise available for all TAMK international and international minded students!
· Learn and enjoy a Finnish Sitsit with a twist, with English songs and buffet!
· Go and experience a day in Stockholm (if you survive the night before)
· A secret gift when you get on the cruise
· Surprise activities all night long
· Stock up on drinks to survive the rest of the brutal Finnish winter
· Meet other exchange and international students and party the night away!
· Transport from to and from Helsinki from TAMK campus will also be provided

Tickets and more information from Kide.app:
https://kide.app/events/62b14529-8845-4b5d-8296-906553e36e83
Contact clint@tamko.fi for any problems.
4. Superhero Kolmiot 23.3.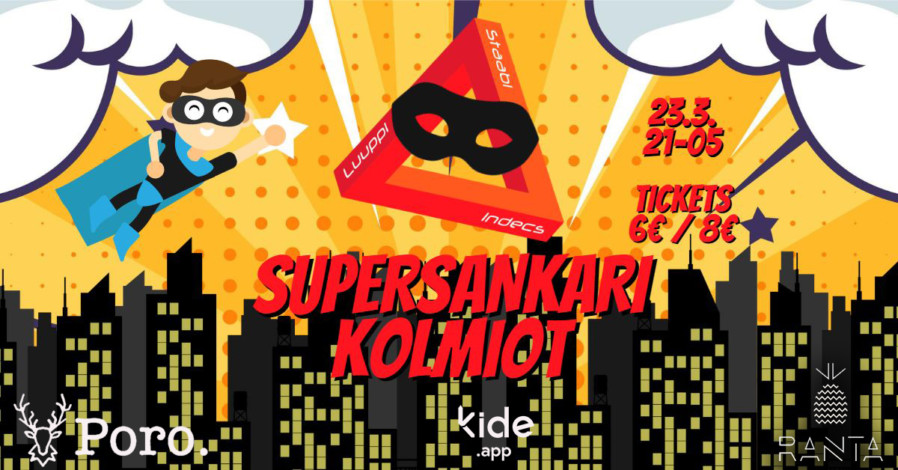 Have you always dreamed of saving (or conquering) the world? Now's your chance because March's Kolmiobileet are superhero-themed! Release your inner Batman and join us in Ranta & Poro on 23rd of March and enjoy a Super night of fun!
WHAT: Superhero Kolmiot
WHERE: Ranta & Poro, Hatanpään valtatie 1
WHEN: Thursday, March 23rd from 9 PM till 5 AM
OPTIONAL DRESS CODE: Let your inner superhero show in your costume!
ADVANCE TICKETS: On Monday, March 13th, price 6€ (incl. cloakroom)
-at 10 AM from Kide.App (bit.ly/3IVdxFC)
-at 12 PM from Hervanta, Sähkötalo Hall & City Center campus, Main Building lower hall.
TICKETS AT THE DOOR: On the party day for 8€ (incl. cloakroom). People without advance ticket are taken in after midnight or before this if the advance ticket queue is empty.
Make sure to follow Kolmio party on Instagram and Facebook (@Kolmiobileet) to stay up to date with important information. See you at Kolmiot!