Tamko Topics is a weekly newsletter of The Students' Union of Tampere University of Applied Sciences.
ENGLISH SUMMARY
1. Council meeting 5.4. TURSASPASSI STAMP!
2. Become a Peer Coach! TURSASPASSI STAMP!
3. International tutoring search continues! TURSASPASSI STAMP!
4. Tamko's Wappumetri 20.4.! TURSASPASSI EVENT!
5. Spring it on -spring event 13.4.! TURSASPASSI EVENT!
6. Wappu-start 14.4.!
7. SOURCE & SYNTAKSI: TITELAN 2022 TURSASPASSI EVENT!
8. Welcome to the Deluxe Arts 'N' Culture Event tomorrow!
9. Career week is happening this week!
10. League of Legends Finnish Student Championship 2022
11. Check out what's happening at Parvi
12. Feedback on Tampere Universities community's services?
1. Council meeting 5.4.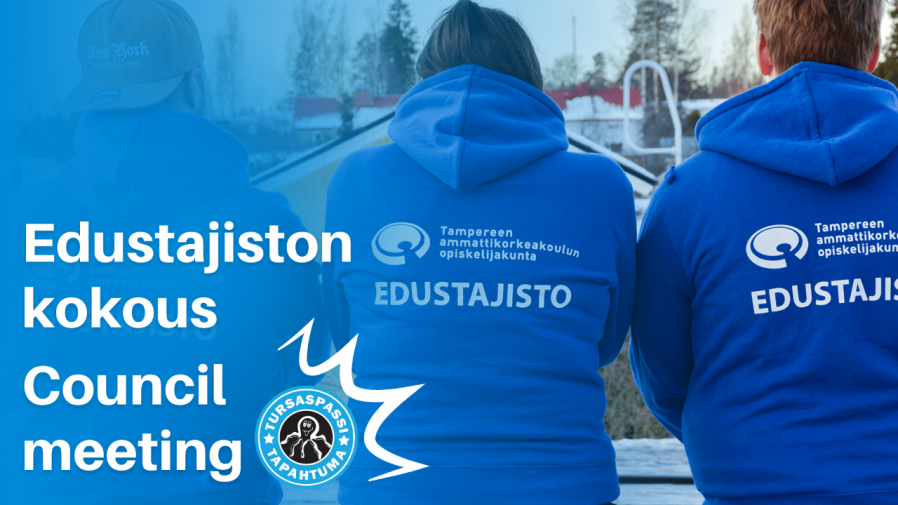 COUNCIL MEETING 5.4.2022 KLO 17

Welcome to the Council's meeting on 5th of April 2022 at 5 pm in the E1-06 auditorium of TAMK's main campus. All members of Tamko can attend the meeting. In the meeting Council goes through current affairs.

You can find the meeting's agenda on Tamko's website.
https://tamko.fi/news/council-announcements/council-meeting-9-3-2022/

You can register to the meeting on kide.app.
https://kide.app/events/44ab0568-2d22-41fd-9f32-9919848a84d5
2. Become a Peer Coach!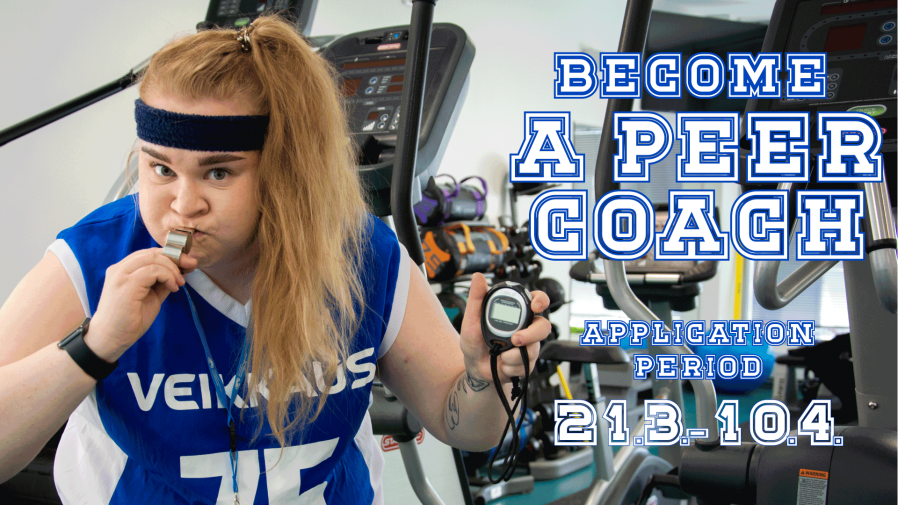 Are you interested in supporting other students or would you like make TAMK even more communal and get study credits from it!? Become a Peer Coach! Application period open 21st of March until 10th of April.
Peer Coaching is indented for students from all the study programmes and all different phases of studies.Peer Coaches can support other students example when studies are not proceeding, when returning to studies after or brake or when in need of social contacts. Peer Coach can organize one on one meetings, group meetings or events based on their preferences.
Student Union Tamko will train all the Peer Coaches together with TAMK. First training session is held during this spring. Coaching itself will be starting during autumn semester. If you are motivated to support others and you have positive attitude, you are the person we are looking for!
Apply here! (https://forms.office.com/r/TVp3sqLQjZ)
You can change the language to english from the upper corner.
3. The search of international tutors continues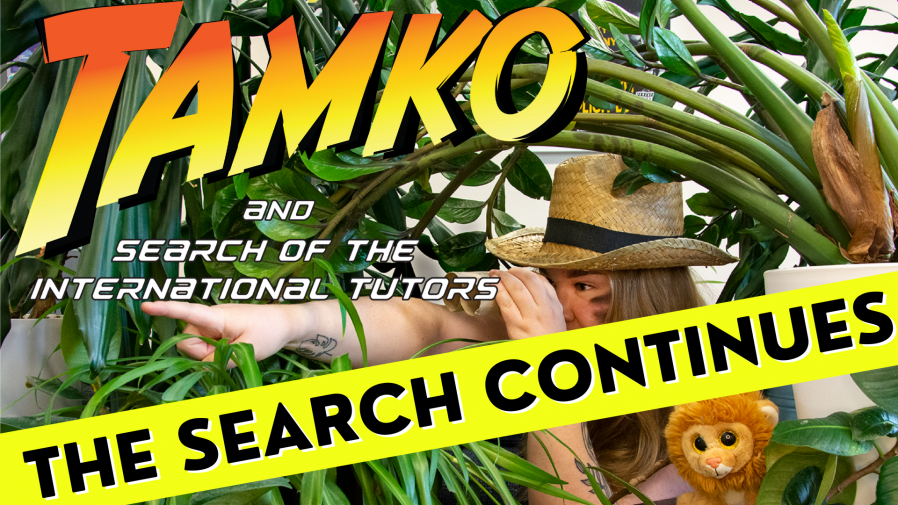 There is still time to join Tamko's adventurous bunch of tutors and be there to welcome the new exchange students in August! As an international tutor, you'll ensure that our exchange students feel welcome in TAMK and have someone they can rely on. Not to worry, you'll have an excellent network of other international tutors and experts helping you!
Tamko trains all the international tutors of TAMK. The training consists of two sessions in the evening, and the exact dates will be announced later. International tutors are eligible for 2 study credits, one extra point when applying for exchange themselves, and a stamp on the Tursaspassi.
Application period is open until this week's Sunday 10.4.! Apply now!
Apply by filling this form: https://forms.office.com/r/m8KkbYsSb5
And after that you are one step closer to joining the adventures of international tutoring!
4. Tamko's Wappumetri 20.4.!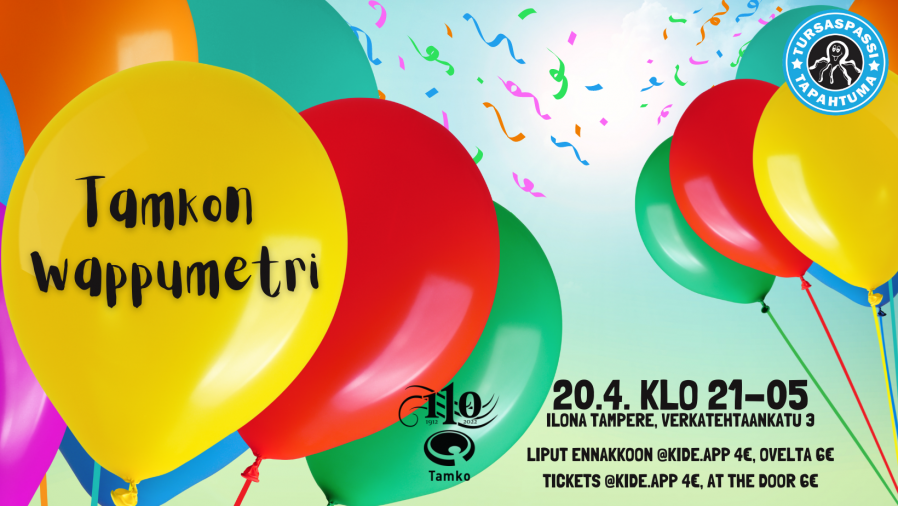 Oh boy, it's that special time of the year again! What better way to celebrate the upcoming summer than the traditional final party of the academic year organized by Tamko. Loppumetri is making a comeback in the form of Tamko's Wappumetri which will outshine even Kimi Räikkönen's comeback in Formula 1 in 2012!

The event takes place in Ilona on the 20/4/2022, and the doors will be open from 9 pm till 5 am. Tickets for the event will be available on the 11/4/2022 at 12.00 pm. Preordering the ticket costs €4 and tickets bought at the entrance are priced at €6. Preordered tickets have their own queue to Ilona all the way till 12 am.

Link to the ticketsale: https://kide.app/events/3b4ae5b1-3f09-4195-b809-df908f90309d

This event is the official afterparty for the PakoPutki Vamos a la Playa -event.

All Tamko's events are strictly free of harassment. If you face any kind of harassment during the event, please do contact harassment(at)tamko.fi

If you want more information about the accessibility of the event, please contact accessibility@tamko.fi.
5. Spring it on -spring event 13.4.!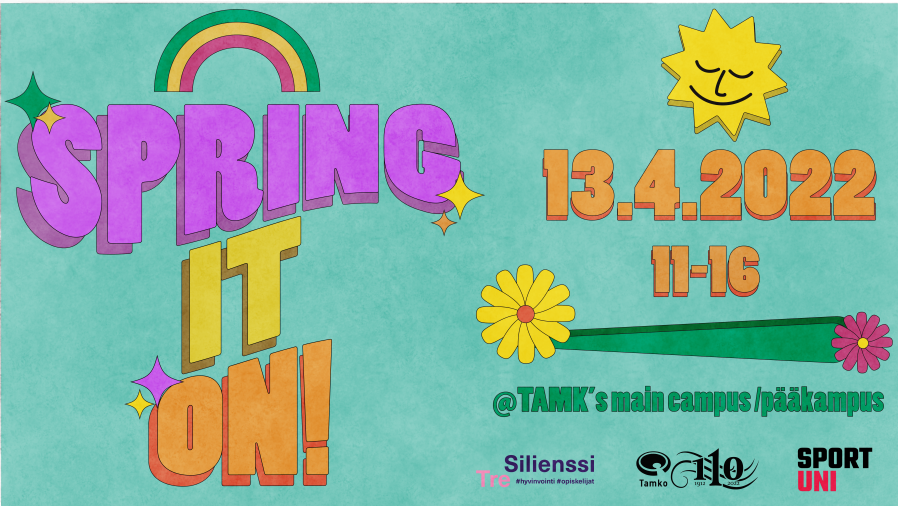 Spring Event in honor of returning to campuses and the student mental health day on 13 April for everyone at TAMK main campus at 11-16!
TreSilienssi, Tamko, SportUni and some of the Students' Associations are organizing, together with a few interest groups, an event for all of TAMK's students and staff in honor of returning to campuses and the national students' mental health day. The event will be held at TAMK main campus lobbies and the front square (Teiskontie side).From the event you can find the organizers' stands, Proakatemia's teampreneurs' products, a social circus, Setlementin Kiusatut: Prevent (support and guidance concerning bullying), Omavoima (support and guidance for neuropsychiatric features) and Näsinkulman Klubitalo (support for mental health).
Our own hospitality management students will be serving mocktails and our physiotherapist students are selling a body composition measurement for 5 euros. They are also organizing a compression competition as well as a balance track.
Our university pastor will be serving pancakes alongside Tamko and Parvi throughout the event and live music will be served by TAMK's own band.
The main artist for the event is a sympathetic singer-songwriter Samae Koskinen, who will be performing at 14-15!
Come and enjoy the presence of the community, the variaty of programme and the first touches of spring along with others!

If you want more information about the accessibility of the event, please contact accessibility@tamko.fi.
6. WAPPU-Start 14.4.!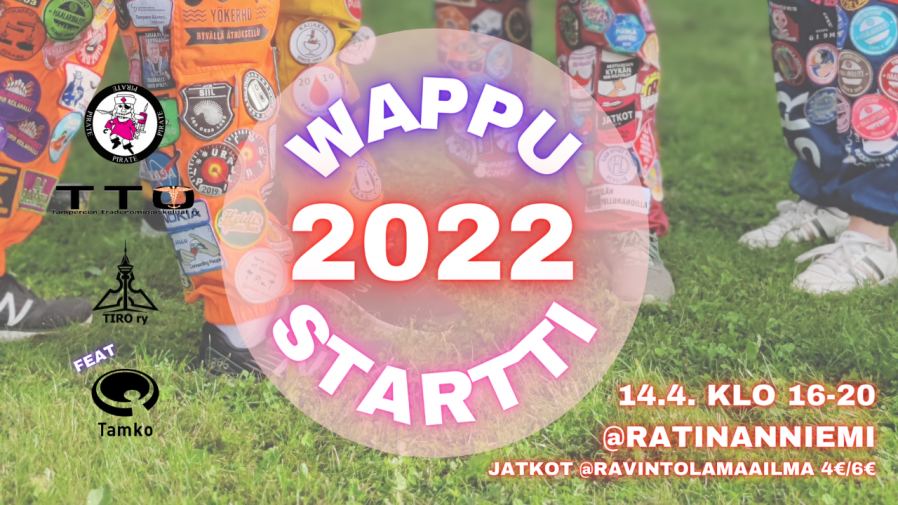 The traditional WAPPU-start by TTO, TIRO and PIRATE is back!

Come to Ratinanniemi 14.4. and have fun with various activities and tasks starting from 4pm. After you have gathered eight stamps from the activities at the area, you can get WAPPU-start overall patch from the organizers tent. You can also win prizes from the event!

With you, you will only need a happy spirit and possible snacks and drinks if the thirst or hunger decides to come by surprise.

WAPPU-start also has it's own afterparty! Which is held in Ravintolamaailma. You can purchase a ticket to the afterparty from kide.app at the cost of 4€

This year Tamko is also involved in organizing the event!

After party tickets: https://kide.app/events/90ffce06-969a-4fec-9e41-26ce5e892e72
More info about the event: https://www.facebook.com/events/2089967601167053
7. SOURCE & SYNTAKSI: TITELAN 2022!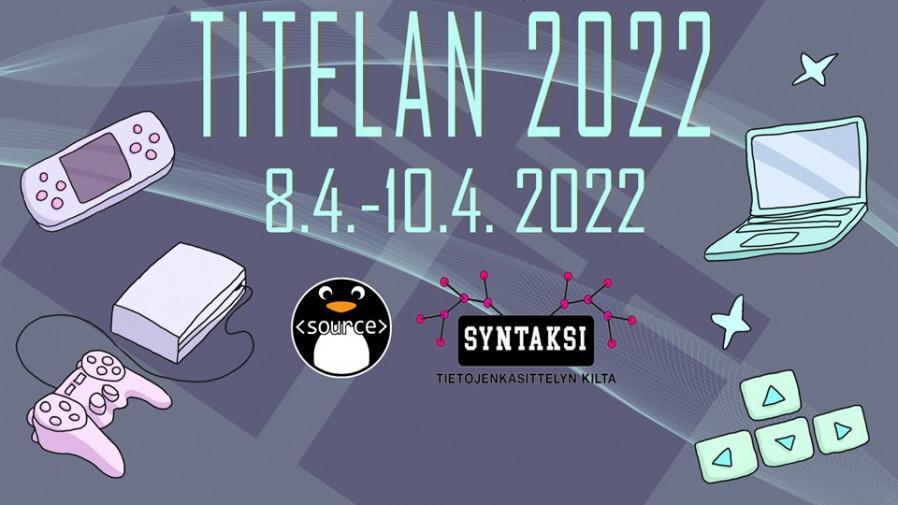 Finally it's here again –  TITELAN!

After a break of a couple of years, Tamk's biggest lan event is here. SOURCE and SYNTAKSI have joined forces to organize this spectacle. Grab your gang of friends to chill and play games to Sportuni premises on 8.-10-4.

The event is open for everyone, no club memberships required!

Tickets are on sale in Kide.app now: https://kide.app/events/e2a93f5d-8697-435c-9202-d9989d28ab2e
8. Welcome to the Deluxe Arts 'N' Culture Event!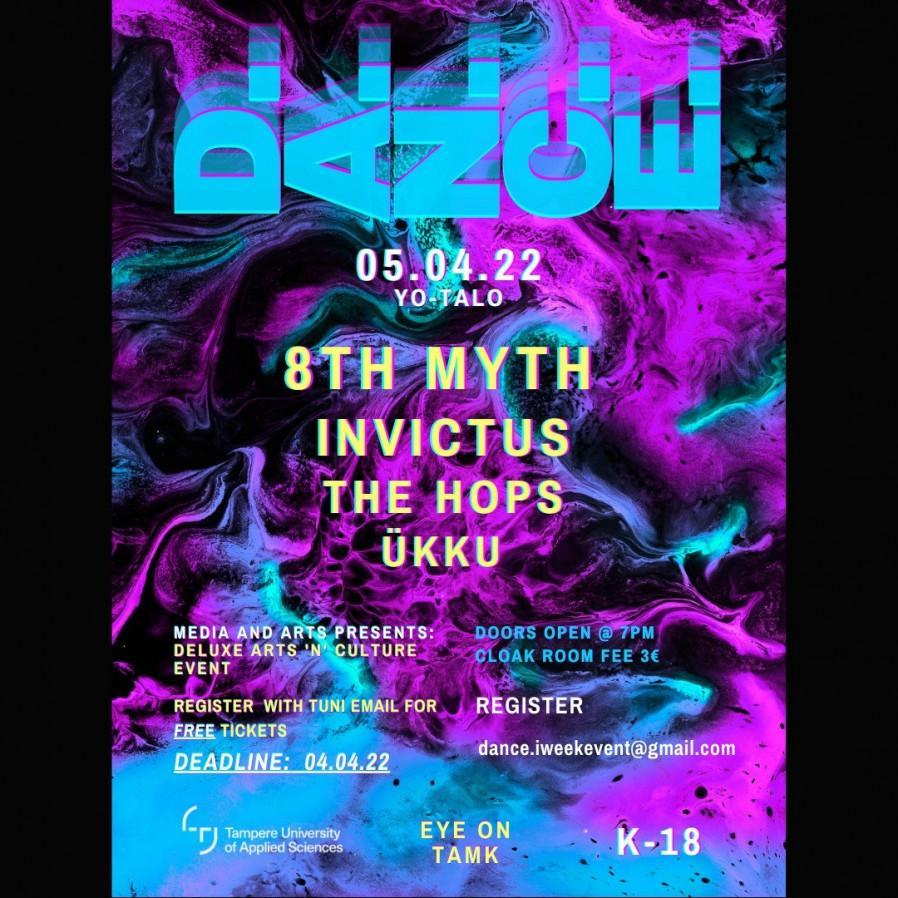 Welcome to join us in a collaborative event filled with great performances and video installation screenings: D.A.N.C.E! You'll be greeted with great performances from our own talented artists, VJ set, a chill zone close to the bar with Media and Arts students' video works.

The event is free, there is a 3€ cloak room fee.

Register with your TUNI email by sending "attending" to
dance.iweekevent@gmail.com

Your TUNI email has your full name, so make sure to use it to save your name on the list!
9. Career week is happening this week!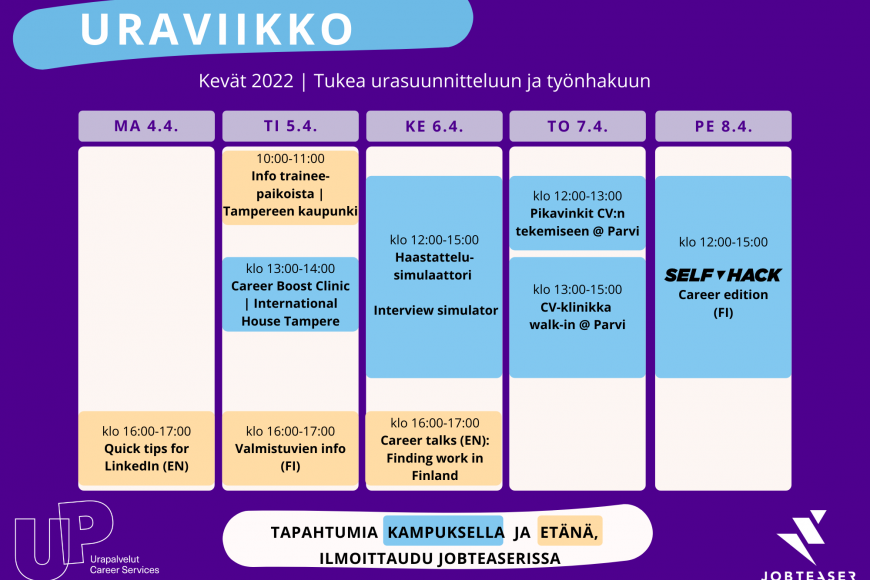 Career week is happening this week both online and at TAMK's main campus! Events will be held in English or in Finnish. Through the week you have a change to participate in many useful trainings, workshops and info sessions with the common themes of career planning and job seeking. All the events can be found and registered for in TAMK JobTeaser's Event page: https://tamk.jobteaser.com/fi/dashboard There you can also find more information on the events and workshops.
You are warmly welcome to join one or all of the events – and bring your friend too. See you at the Career Week! 

Career Week Star tip: Join the Career Boost clinic on Tuesday 5th of April at 13-14 (Parvi, B1-24, Main campus) and get the tips to job searching from International House Tampere's Talents Advisors!

International House Tampere supports internationals with living, working, studying, and connecting with local employers in the Tampere Region. In this workshop, our Talents Advisor will support you with your employment search plans and help you with the next steps in your job or internship search.

Register here: https://tamk.jobteaser.com/en/events/143496-career-week-career-boost-clinic-by-international-house-tampere 

For any questions about Career week, please contact TAMK Career Services: careerservices.tamk@tuni.fi
10. League of Legends Finnish Student Championship 2022 is here! (LoL OSM 2022)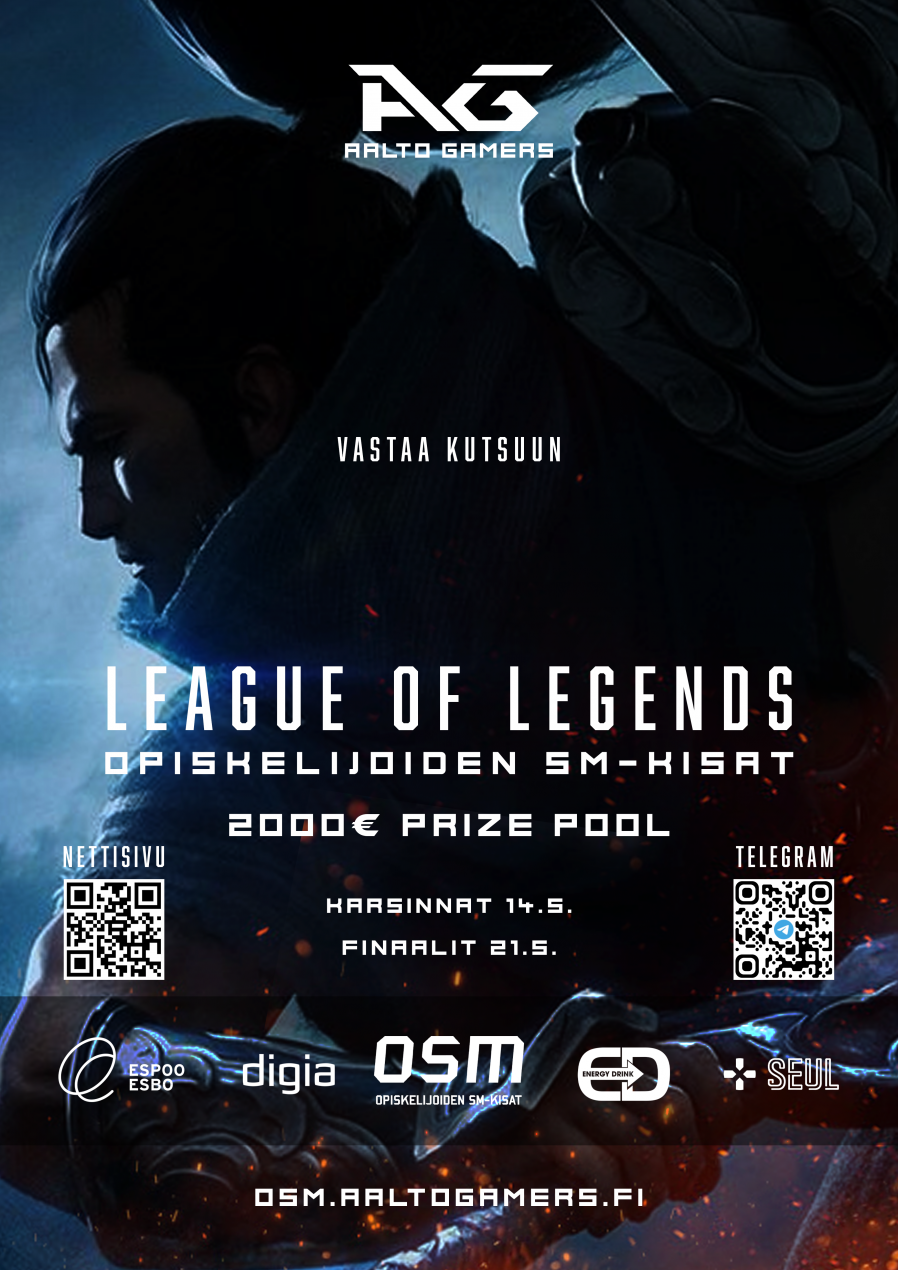 League of Legends Finnish Student Championship 2022 is here! Gather your team of students or recent graduates and compete for a 2000€ prize pool!
Qualifiers: 14.5, Online
Finals: 21.5, live event in Espoo
Sign-ups and info: https://osm.aaltogamers.fi/
11. Check out what is happening at Parvi!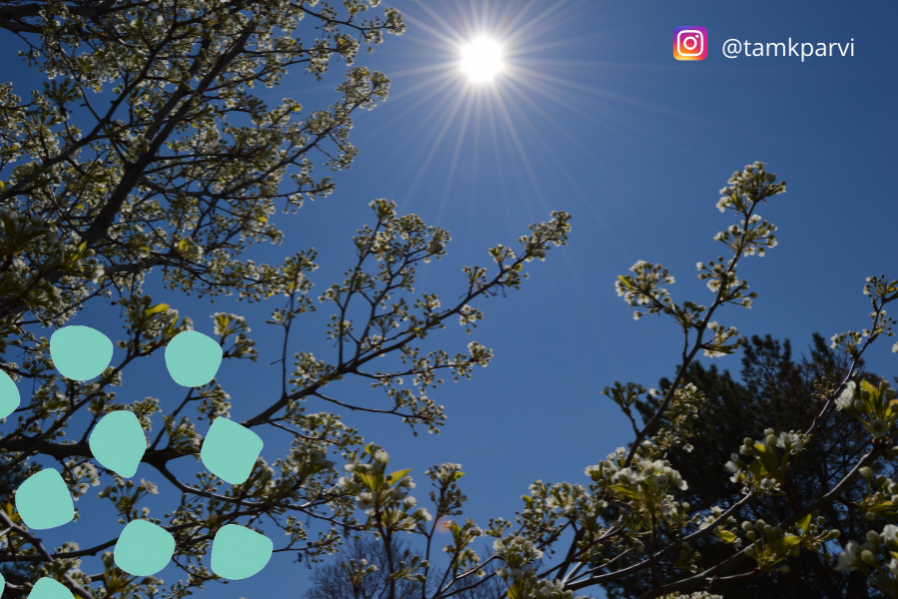 This week's activities:

Career week
International House Tampere
Tuesday at 13-14, Parvi
Finnish language club
Streaming Career Talks Webinar
Wednesday at 16-17.30, Parvi
Student pastor
Manse's Buns
Thursday at 11-13, Parvi
Relaxation and Mindfullness
Thursday at 17-18.30, Parvi
More information: https://intra.tuni.fi/en/content/news/35650
Remember that on Mondays (at 10-12), Tuesdays (at 14-16), Wednesdays (at 14-16) and Thursdays (at 13-15) there is Get Stuff Done and on Thursdays (at 13-15) there is CV-clinic every week this spring! You can also find a Student Counselor/Teacher for Special Needs and Student Wellbeing Advisor have a walk-in nearly each day of the week at Parvi and online!
Parvi calendar: https://calendar.google.com/calendar/u/0/embed?src=tamkparvi@gmail.com&ctz=Europe/Helsinki
Parvi's Instagram: @tamkparvi!
Parvi's Linktree: Linktr.ee/tamkparvi
See you at Parvi!
12. Feedback on Tampere Universities community's services?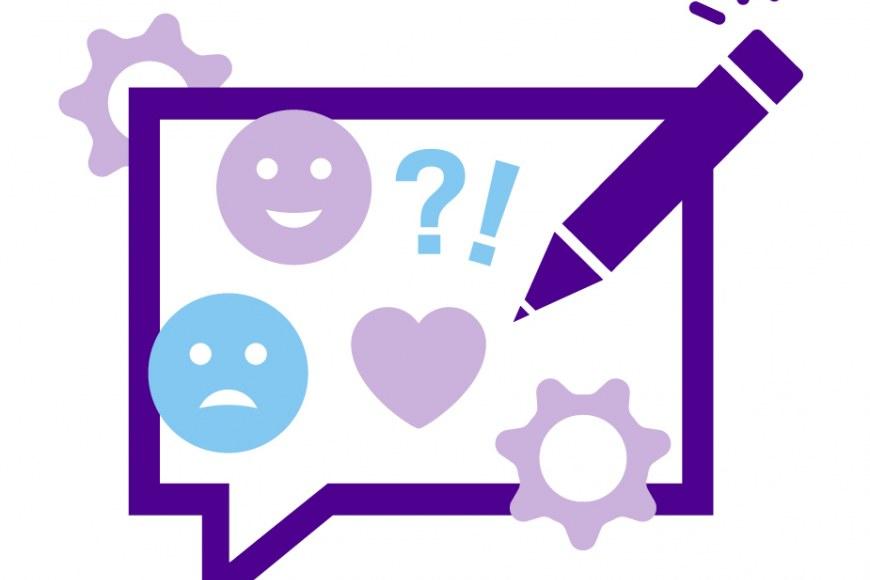 What do you think about the school's AV equipment or communications? Are you satisfied with the library's services? What about sports services?

Now you have the opportunity to tell anonymously how the Tampere Universities community's services work. We welcome both thanks and development proposals.

Give feedback via this form:https://lomake.tamk.fi/lomakkeet/31816/lomake.html?rinnakkaislomake=TUNIservices
Read more: https://intra.tuni.fi/en/content/news/35615