Where Students' Union works, there is also Council. In Tamkos Council there are 21 members who studies in TAMK. Students in the Council makes decicions about Tamkos actions and big guide lines which Tamkos Board carries out during year. Council is a new thing to most of our students. Current Council's Chairpersons made a decicions during their induction. They wanted to make Council more known around students. During Tamko's anniversary Council has made Council elections more approachable. One of the important things in this context is that students know what Council is. In cooperation with Tamko's Communications Expert we have posted achievable and fresh content into our websites. Now the 110-year-old Students' Union is at this point, hopefully in the next 110 years, the Students' Union will go at least twice as far in advocacy work and in all its activities!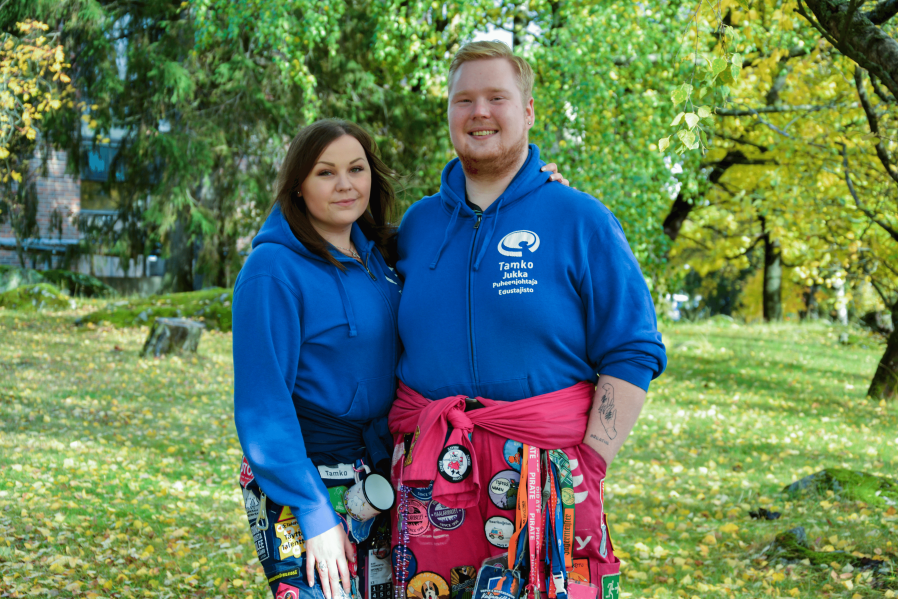 The best thing in Council is that students make decicions that affects in students. Every student who is currently studying in TAMK and are Tamkos members have a right to vote in Council elections. My own path in Students' Union I worked with entertainment. I immeadiately got interested in creating events for students. I think that student events are important part of studies but after a year I started longin for more, in a different group. Few of my friends suggested that I should run for Tamko's Council. At the moment I didn´t know much about the Council. I started following Tamko in Instagram and started to look more closely Tamko's posts about the Council. I browsed Tamko's website and got more information about the Council. I got a lot of support from my friends when I told them that I was interested. During my run for the Council Tamko held a evening where they presented Tamko. After that night my decision was clear, I am gonna run for the Council! I thought that I am going to spend my year as a member in the Council. However, it turned out differently when I got a idea to run for the Chairperson of the Council.
The best thing about working in the Council is that you can participate into everything alltough it might not be directly your job. You can ask for help anytime you need it. In the Council you don´t have to agree with everyone. Nevertheless you can always discuss about decisions that the Council is making. Everytime we find a decision which satisfies everyone. As a Chairperson I am cheery. Why meetings should be official situation where people sit quietly by themselves? Naaah, I think meetings can be as colorful as the Council is. In our meetings we laugh, eat pizza, make decisions and discuss about them. Because all of this, you should run for the Council!
The author Tamko's Council's Chairperson Jukka Hulkko
—
Last autumn, I thought that I wanted something meaningful to add to my student life. I pondered different options until I was asked if I would be interested in Tamko's Council. I inquired and got acquainted with the activities of the Council and the Board. I decided to run for office for new experiences, and I found myself running for Vice-Chairperson of the Council and soon receiving congratulations after being elected.
At first, as Vice-Chairperson, I thought my job description was mainly sitting in meetings and making meeting announcements. In addition to them, however, I have been able to participate in organizing events, promoting the interests of students and being involved in almost all Tamko's activities. Now the term is already nearing its end and the feeling is a little wistful, but still grateful and happy. I have learned a lot about working in the Council and gained a lot of experience. In addition to all the great memories, I made a lot of new friends, I could say that I got a new family, the Tamko family.
A new Council and elected representatives are currently being recruited. Dare to take a leap into the unknown and set out to make the best memories of your student life!
The author Tamko's Council's Vice-chairperson Kati Tuomisto