The year 2022 is coming to an end and 2023 is knocking on the door. What fit into the past year and what are the expectations for the coming year? For me, the past year as Tamko's vice-chairperson has been rewarding, educational and, above all, memorable.
I have followed the growth story of the board members from January to December along with my own. Some of us joined the board without previous organizational skills, some with little experience and some already a little more experienced. Each of us has developed, learned and given our own handprint to everything we do.
Tamko's old and new Board have been exchanging traditions at tradition transfer trips for years now. Those trips include trainings, seminars, networking and thanking our stakeholder relationships and each others for the past year.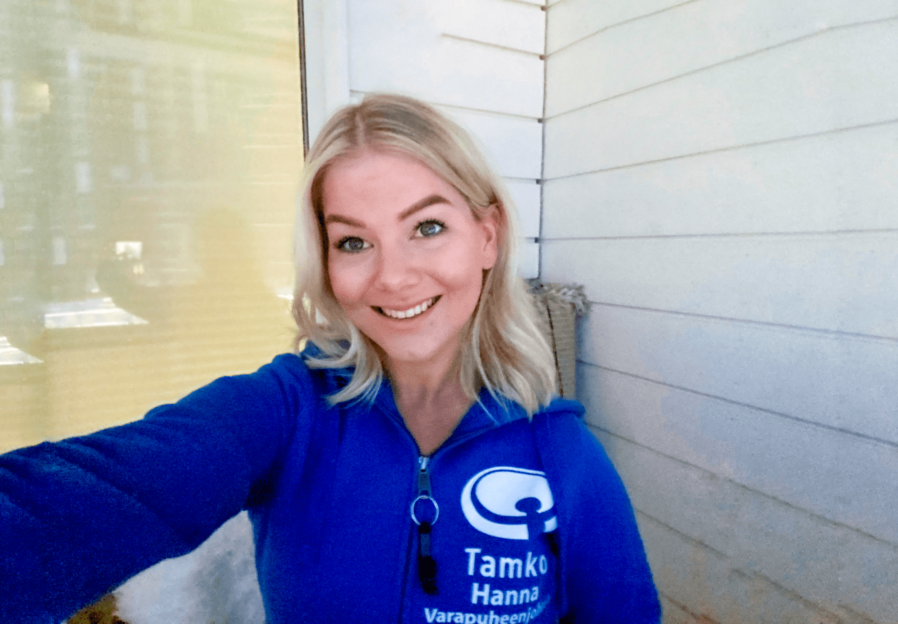 In my speech during the tradition transfer trip, I said the following: "I want to thank you for the past year that we have shared and for all the work you have done, the support you have given and the handprint you have left behind. During the past year, I have been able to promote the status, benefits and well-being of students. I have gained an incredible amount of knowledge, skills and habits that I will carry with me into the future. In addition, I have seen how students are respected and they want to be heard. I have witnessed the passion of the trustees for the activities and followed the growth of each of us on our own path."
So the past year has given a lot and will certainly remain in my mind as one of the most meaningful of my life. Now it is with longing and relief that I leave the operation behind to new skilled experts. Thank you to Tamko's employees, trustees, stakeholders and, above all, members. A record number of you joined this year!
Special thanks to the subject organizations and clubs for the work you have done for the students and for the meaningful cooperation, thanks to which many things have gone smoothly, quickly and easily during this year as well. Thank you also to the school staff for the good communication and for putting the students' interests and needs first.
I can proudly say that I am from Tamko and from TAMK. We have a wonderful community that we have worked hard to build and for which we can be proud and grateful.
The author is Tamko's Board Vice-Chairperson Hanna Ojaniemi