Its that time of the year again where Tampere is full of confused small freshers or Tursas. Its time for the Tursas shephards to get to work and direct the lost Tursas into the Tampere student life. It is time for the 81st Tursajaiset organised by Tamko!
This years Tursajaiset will be organised on 7th of September and the daytime activity is free for all new students. The event will start at 12:00 and this is when the new tursas groups will be formed and ready at the square near the Teiskontie's entrance. From there the whole mass of new students will march towards Keskustori. At Keskustori the new students will pledge a vow called Tursas vow. After this the group will go towards the Tursasland. At Tursasland, groups will go around doing different tasks. The group with the most points and best costumes will be awarded after the event.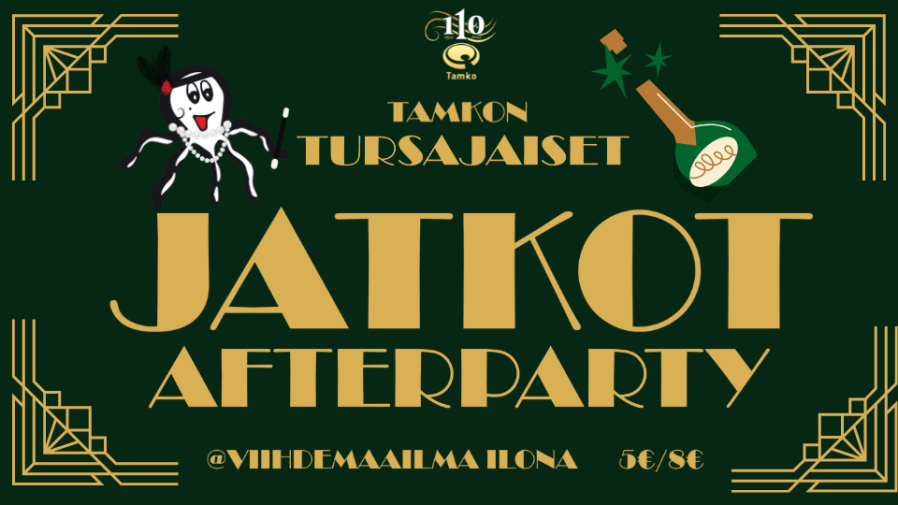 The daytime activity of Tursajaiset will end at 19:00 (7pm) after which everyone can continue partying at the afterparty. This year the afterparty will be hosted at Viihdemaailma Ilona. Tickets to the venue will come on sale at Kide.app on August 30 at 2pm. Tickets cost 5€ for a member of Tamko and 8€ fon non-member and at the door.
Link to the Kide.app: https://kide.app/events/e0104d8b-e9d1-4b82-9180-462aebb16d79
All Tamko's events are strictly free of harassment. We have trained contacts also at Tursajaiset, so if you face any kind of harassment during the event, please do contact hairintayhdyshenkilot@tamko.fi. If you want more information about the accessibility of the event, please don't hesitate to contact us: accessibility@tamko.fi.
TLDR:
WHAT: Tamko's Tursajaiset 2022
WHERE: Starting from Kuntokatu 3 main square
WHEN: 7.9.2022 12am, afterparty in Viihdemaailma Ilona at 9pm.