What does Idman's embezzlement case have to do with the birth of Armi Ratia and the establishment of Tamko Student Union? All of them took place in 1912. Tamko, the student union of Tampere University of Applied Sciences, is celebrating its 110th anniversary this year, and the festivities will be visible to every student at Tampere University of Applied Sciences.
Tamko's history is really colorful and rich in stages, it starts when Tampereen teknillinen opisto, Teku, was founded in the same place where Tampere University of Applied Sciences now stands. Tamko has not always been Tamko but has had several names such as Pako and TTO. However, the idea and core has always been the same, fighting for students and supporting their well-being. Tamko has a purpose.
Without Tamko, the position of students at Tampere University of Applied Sciences would not be so good. Tamko is the group that takes care of students' problems, whether they were related to studying, tutoring or, more generally, only to student life. Without Tamko, there would be no Solu to come to drink coffee and take a break in everyday life. Without Tamko, there would also be no community and a rich student culture. We provide a platform for our associations to grow, influence, and make student life better. Tamko has a purpose.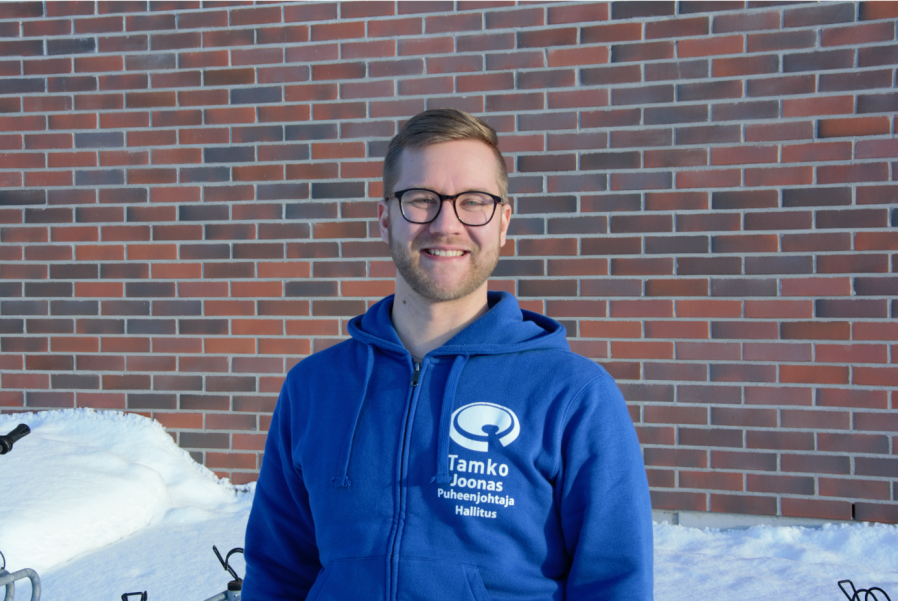 But what is promised this year? There will be various events, raptures and possibly also an overall badge. Of course, an anniversary celebration will be held! Tamko's 110th anniversary celebrations will be held in Tampere in October, and I am excited about it.
The anniversary year is also much more than just events. We will highlight Tamko alumni and their stories and greetings from years ago. In addition to this, we highlight the advocacy gains we have made over the decades. During the anniversary year, we also use the anniversary look and logo. The anniversary year will also be visible on the Tampere University of Applied Sciences main campus and mediapolis.
It is a great honor to serve as Chairperson of the Board on such a significant anniversary year. As chairperson, I want every student to know that something historical and significant is going on right now.
The writer is Joonas Soukkio, Chairperson of Tamko's Board