Tamko Topics is a weekly newsletter of The Students' Union of Tampere University of Applied Sciences.
ENGLISH SUMMARY
1. Donate blood and save lives! TURSASPASSI EVENT
2. Valentine's Day event at TAMK main campus on 14.2.
---
1. Donate blood and save lives!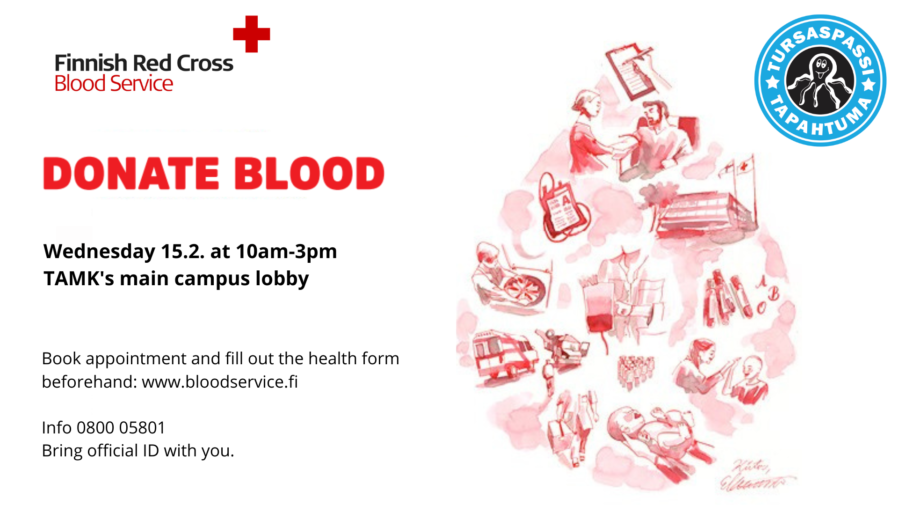 Tamko and SPR are organizing blood donation at TAMK main campus lobby on Wednesday 15.2. from 10am till 3pm.

Blood donation is an easy way to help and only takes about an hour. Come along to save lives!
You can book an appointment for donation and make a health survey in advance at https://www.bloodservice.fi/

Donating blood is a tangible and easy way of doing good. Every day, patients in Finland need the help of 800 blood donors. The blood donated by volunteers helps over 50,000 patient a year. This help cannot be replaced by money or medicines. Blood products are administered to patients of all ages, from unborn babies to the elderly. Blood products can often save lives.

Who can donate?
You can donate blood if you are from 18–70 years of age, weigh at least 50 kilos and have no health complications that would make you ineligible to donate blood. First-time donors cannot be over 59 years of age. You can test your eligibility to donate here: https://www.sovinkoluovuttajaksi.fi/#

When you go to donate blood, please bring a photo ID issued by a competent authority.

You can get a stamp to your Tursaspassi by attending!
2. Valentine's Day event at TAMK main campus on February 14.2.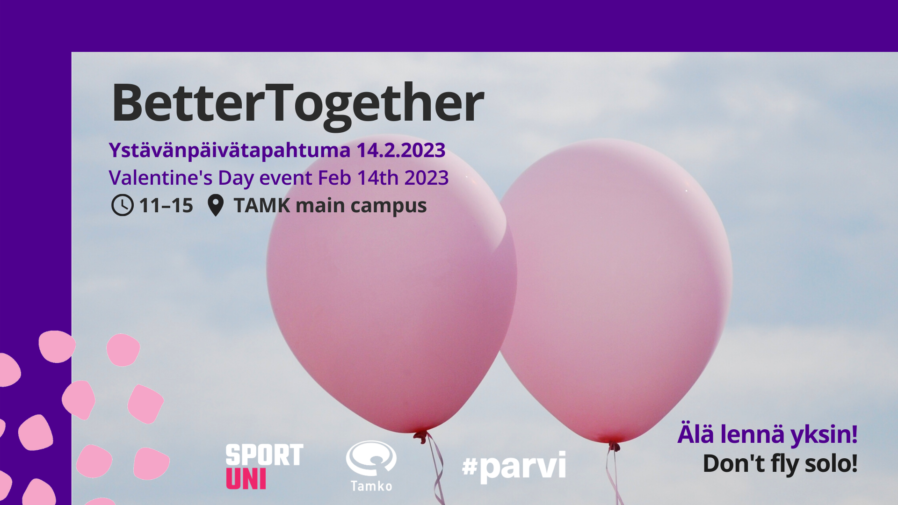 TAMK Parvi, SportUni and Tamko bring people together on Valentine's Day 14th February, together with students.

· Stands and live music
Teiskontie lobby, at 11-14
· Pancakes made with love
Outside Teiskontie main doors, at 11-14
· New friends from speed dating
Parvi (B1-24), at 11-14
· Relaxing body care
SportUni (L-building), at 14-15
No pre-registration is needed for the day's activities. Just show up alone or with a friend. The event is free of charge and open to all TAMK's students. Welcome!