Tamko Topics is a weekly newsletter of The Students' Union of Tampere University of Applied Sciences.
ENGLISH SUMMARY
1. Tamko's Tursajaiset 7.9. TOMORROW!  TURSASPASSI EVENT
2. The future of student services
3. Free coffee for new students!
4. Tamko's anniversary celebrations 15.10. TURSASPASSI EVENT
5. Remember to pay the healthcare fee by the end of September
6. Nothing to do in this evening? Come to cheer on Helmarit to Ratina stadion!
7. Club International Tampere is looking for new active members for 2022-2023! TURSASPASSI STAMP!

---
1. Tamko's Tursajaiset 2022 TOMORROW!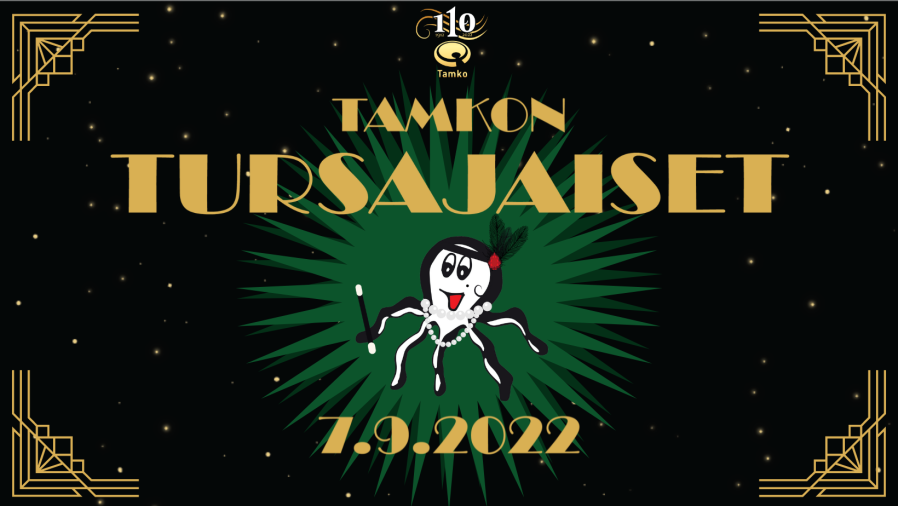 Its that time of the year again where Tampere is full of confused small freshers or Tursas. Its time for the Tursas shephards to get to work and direct the lost Tursas into the Tampere student life. It is time for the 81st Tursajaiset organised by Tamko!

This years Tursajaiset will be organised on 7th of September and the daytime activity is free for all new students. The event will start at 12:00 and this is when the new tursas groups will be formed and ready at the square near the Teiskontie's entrance. From there the whole mass of new students will march towards Keskustori. At Keskustori the new students will pledge a vow called Tursas vow. After this the group will go towards the Tursasland. At Tursasland, groups will go around doing different tasks. The group with the most points and best costumes will be awarded after the event.

The daytime activity of Tursajaiset will end at 19:00 (7pm) after which everyone can continue partying at the afterparty. This year the afterparty will be hosted at Viihdemaailma Ilona. Unfortunately afterparty is sold out in advance.

All Tamko's events are strictly free of harassment. We have trained contacts also at Tursajaiset, so if you face any kind of harassment during the event, please do contact hairintayhdyshenkilot@tamko.fi. If you want more information about the accessibility of the event, please don't hesitate to contact us: accessibility@tamko.fi.

TLDR:
WHAT: Tamko's Tursajaiset 2022
WHERE: Starting from Kuntokatu 3 main square
WHEN: 7.9.2022 12am, afterparty in Viihdemaailma Ilona at 9pm.
2. The future of student services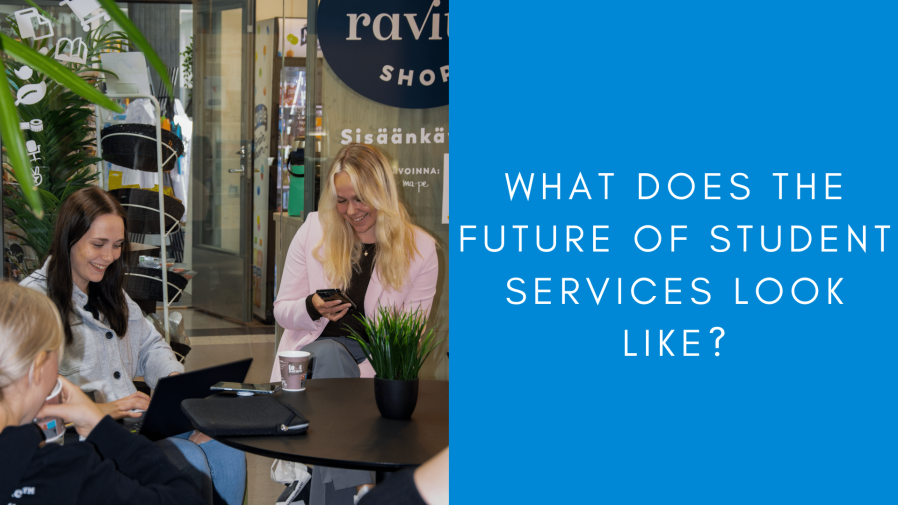 Tamko and TREY are organising a workshop at Opintoasiainpäivät (a university administration conference) on 5th of October. The conference, which is held in Tampere this year, gathers together the members of OHA-forum and other specialists in university administration.
Tamko and TREY will host a workshop whose purpose is to discuss the future of student services and how to get from our current situation to fulfilling future needs. In order to better bring student thoughts and wishes to the table, we are asking the students to answer the linked padlet and share your thoughts on the following matters
What should student services be like in 10 years?
What is good about the current services?
What should be improved upon?
How has covid affected service quality and accessibility?
Do you have any other issues in mind that you would like to make known to university administrative personnel?
"Student services" can mean a wide variety of things here, and you can also answer accordingly. However, the point is to look at university services specifically, and not student union, library or other non-university coordinated services. You can find the padlet at this link. The padlet is open untill 25th of September.
We will collect the answers on the padlet anonymously, but we are asking you to indicate whether you are a university or a university of applied sciences student.
Thank you for your help and thoughts!
For more information, please contact:
Tamko: Hannastiina Ruismäki, edunvalvonta@tamko.fi
3. Free coffee for new students!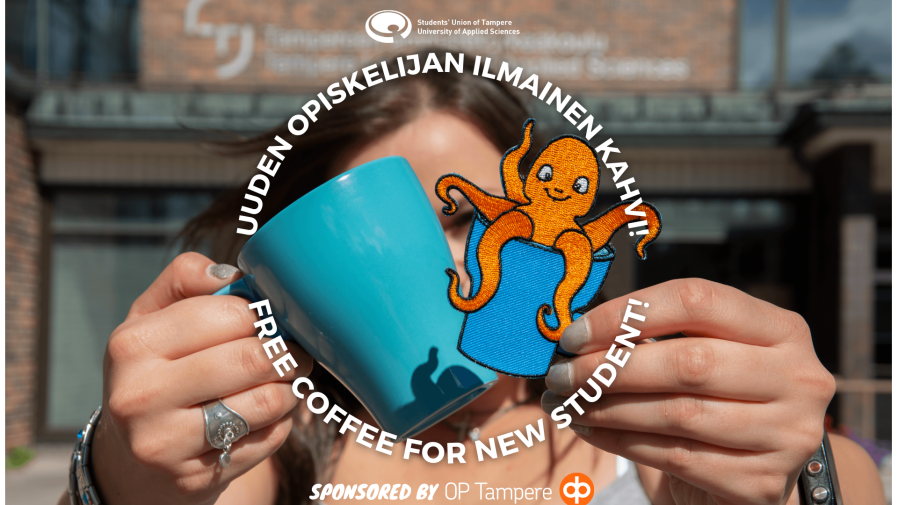 New student, enjoy your free cup of coffee or tea!

OP Tampere is offering offee or tea for new students! You can get the free coffee by getting the coupon from Kide.app during the campaign, one coupon per student. There is limited amount of coupons available.
As a part of cooperation of OP Tampere and Tamko, this coupon is only for Tamko members, membership is checked at the cashier. The coupon is valid only in Campusravita or Mediapolis cafe until 30.9.2022 and applies only to normal, regular size coffee/tea.

Link to Kide.app coupon: https://kide.app/products/656602dc-8c6c-483f-a0c7-140712f8efa5

You can buy cute Tursas in coffee cup- overall patch from Solu! 😉
4. Tamko's anniversary celebrations 15.10.2022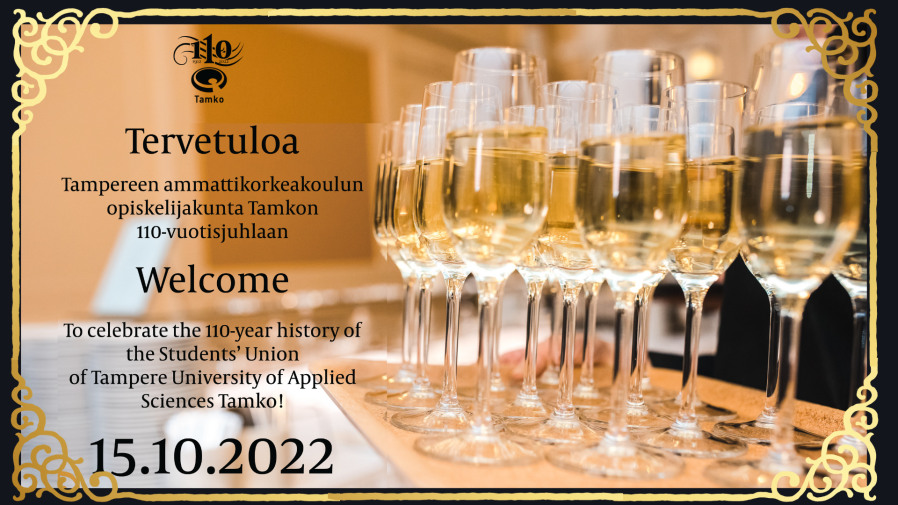 A warm welcome to celebrate the 110-year history of the student union of Tampere University of Applied Sciences Tamko!
The anniversary celebrations starts at Sokos Hotel Torni's banquet facilities at 6 pm, doors open at 5.15.pm. The party continues at Torni into the morning, until 2.00am. You can buy a dinner card for yourself and your partner at once. Ticket sales is open on until15.9. If you wish, you can support the student union Tamko's anniversary celebrations and activities by buying a support ticket.

Kide.app link: https://kide.app/events/8349d368-5d1d-4c33-8a80-aede40dd7a4f
Dinner card prices:
Tamko member: €95
Non-member: €130
Support ticket: €200
In accordance with the dignity of the celebration, the dress code is a dark suit and academic badges. We also organize a traditional silliaaminen on Sunday 16.10. Silliaamiainen costs 10 euros/participant. We will announce this closer to the anniversary.
5. Remember to pay the healthcare fee by the end of September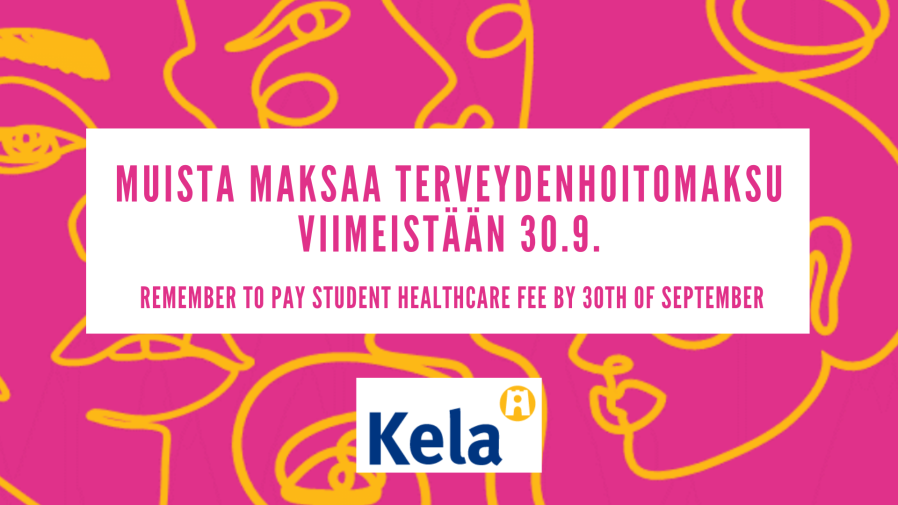 Remember to pay the healthcare fee to Kela!
The student healthcare fee must be paid by students who are completing a degree at a Finnish institution of higher education and have registered as attending for the term.
No bill will be sent on the healthcare fee, and thus you have to pay the fee on your own initiative.
In 2022, the healthcare fee will be EUR 35.80 per term.
The fee must be paid once per term (spring and autumn).
For the autumn term, the due date of payment for the healthcare fee is 30 September 2022, provided you have registered as attending by then.
NOTE: If you have social security coverage in another EU/EEA country or in Switzerland or the United Kingdom, you do not have to pay the healthcare fee. However, you are allowed to use the FSHS's services.
Find more information on Kela's website:
How to pay the student healthcare fee in higher education
6. Nothing to do in this evening? Come to cheer on Helmarit to Ratina stadion!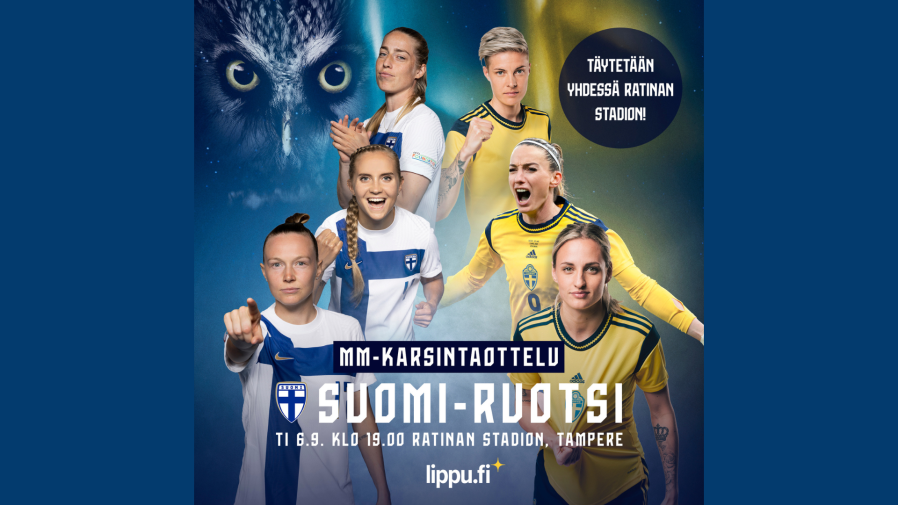 Come to cheer on Helmarit to victory!
The Finnish women's national football team Helmarit plays against Sweden today, Tuesday 6th of September at 7pm at Ratina Stadium.

Student priced tickets for the match are €11.50, and those who bought a student ticket will receive unique overall patch! You can get the overall patch by showing your student card at the sales point of the National Team's store, which is located near the A stand.

More than 5,500 tickets have already been sold for the match – it's going to be a great night!

Buy tickets: https://www.lippu.fi/event/helmarit-tampereen-stadion-15330484/
7. Club International Tampere is looking for new active members for 2022-2023!
Are you an international person?
Interested in organizing trips and events?
Do you have ideas for improving international experience in TAMK?
Want to be a part of an awesome group?
If you said yes, this is for you! Club International Tampere, or CLINT for short, is looking for new members to join our club. CLINT was established in 2004 to organize fun activities and events for exchange students and degree students who are new to the Finnish culture.
Come meet us and hang out at Solu sauna on September 20th, at 19.
Please fill out this form before the sauna event:
https://docs.google.com/forms/d/e/1FAIpQLScKwC-5CxMy5qd5pQpvKQZQVTfyVxwg9pgyNZFwosHRYZUL7Q/viewform

Anything to ask? Contact us:
email: clint.tamk@gmail.com
Instagram: tamkclint