Tamko Topics is a weekly newsletter of The Students' Union of Tampere University of Applied Sciences.
ENGLISH SUMMARY
1. Welcome to Tamko!
2. Student cards and academic year stickers
3. Tamko's Tursajaiset 6.9. TURSASPASSI EVENT
4. SyysFest 5.9. TURSASPASSI EVENT
5. Wingssiappro 26.9. STAMP TO TURSASPASSI
6. Tolumppialaiset 11.9. STAMP TO TURSASPASSI
7. Remember to pay the healthcare fee by 30.9.
8. SportUni open house 28.8.-3.9. LEIMA TURSASPASSIIN
9. Orientation to Tampere Game: Unfinnished Business
10. The most important news for students now also in Tuudo
---
1. Welcome to Tamko!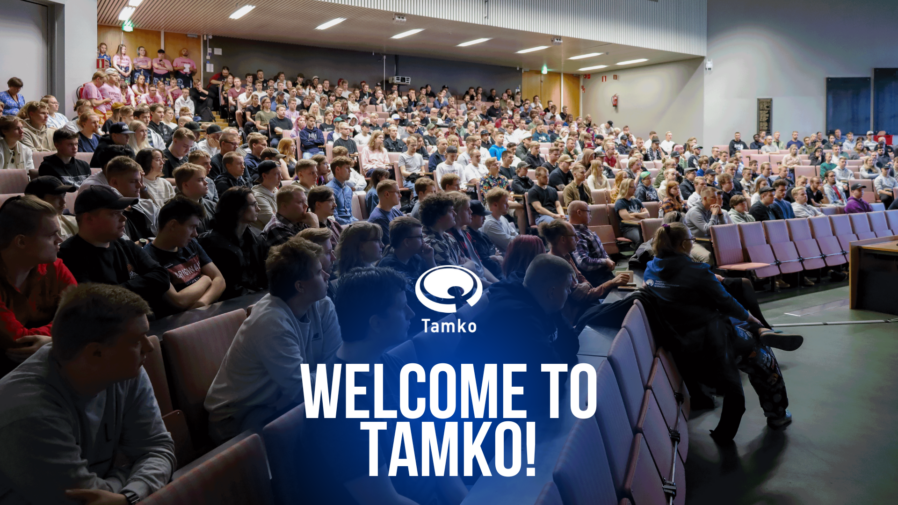 Hello new student and warmly welcome to Tamko!

Hopefully you have recovered from all information recieved from orientation weeks and studies starts to roll forward.
If you ever feel like you need tips for student life, face challenges during your studies or if you are in need for coffee come to Solu and we will help you out!

Tamko Topics
Tamko Topics is weekly newsletter where we gather the most important topics about student life. Topics has information about Tamko, student life in Tampere, co-partners, events, FSHS information and a lot more!

Tursaspassi
Tursaspassi is a fun thing given to first year students to make their first year of studies a little bit funnier. You can get stamps to Tursaspassi from events, shops, places and activities. Mainly, you can get the stamps from the event organizers or staff. If you forget to collect the stamp or there is no one to witness the activity you can get a stamp from Solu in exchange for a picture/other valid proof. Tursaspassi is supposed to be a fun thing, so let's stay positive! The prizes for collecting the most stamps are listed in the passport.

If you didn't receive Tursaspassi from your tutor, you can get it from Solu.
2. Student cards and academic year stickers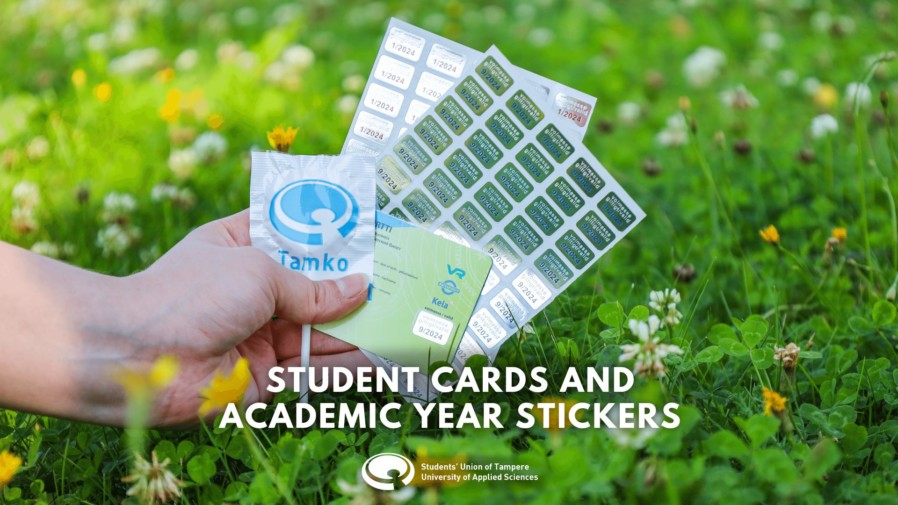 NEW STUDENTS
– New students who have ordered Tamko's student card will recieve message to their tuni-account when the card can be picked up.
– Mobile student card will start working in Tuudo-app on the first day of your studies.

UPDATING YOUR STUDENT CARD TO TUUDO
If you have paid the Tamko membership and your studies have already started but your mobile student card is showing as pink meal subsidy card on Tuudo, here is how you can update it:

Settings > student card > remove cached card > save > go the wallet icon and update the student card page by scrolling down > the card should change its colour to blue and it is ready to go!
CONTINUING STUDENTS
– Current orange academic year sticker 9/2023 will expire by the end of the September. If your Tamko membership is valid, the mobile student card is automatically working even after the physical card expires
– You can purchase more membership from our office while picking up the new sticker or from our website 

SOLU POP UPS
We organize Solu Pop up points at main campus and at Mediapolis. You can get yourself a new academic year sticker, overall patches or general advice from there. We also give Tursaspassi stamps there!

TAMK main campus Service street pop-up space:
Tuesday 29.8. at 10am to 2pm
Thursday 31.8. at 10am to 2pm
Tuesday 26.9. at 10am to 2pm

Mediapolis, Orange lounge
Tuesday 12.9. at 10am to 2pm
MAILING OF THE ACADEMIC YEAR STICKERS AND STUDENT CARDS
We will mail academic year stickers and student cards only for students living outside of Tampere.
The mailing of the sticker: https://kide.app/products/8987538d-0810-487e-8455-843b8a43ff73
The mailing of the student card: https://kide.app/products/c2 824234-29e9-47f8-8f2f-23e035de1da3
ANY QUESTIONS?
toimisto@tamko.fi
+358 443 826 561
+ Chat on our website's right corner
3. Tamko's Tursajaiset 6.9.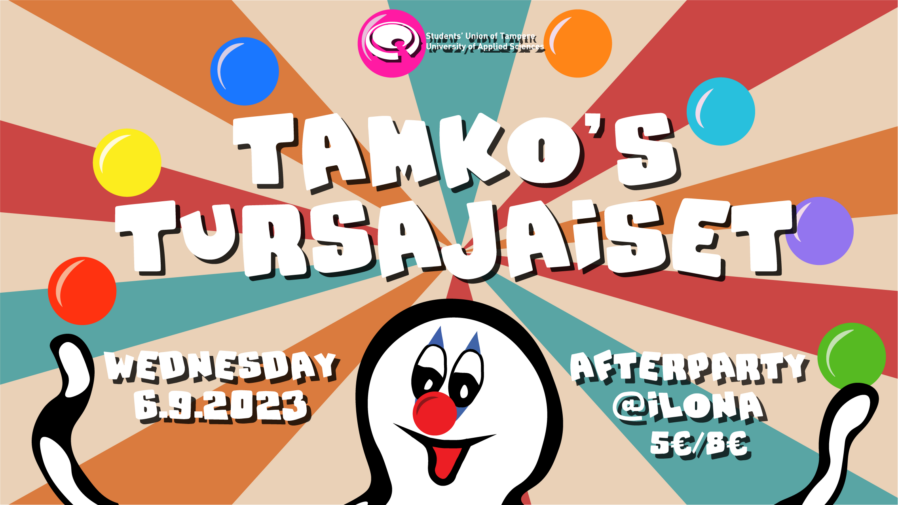 Traditional Tamko's Tursajaiset is coming up! Event is free and meant for new students.
It's that time of the year again where Tampere is full of new TAMK's students, so called Tursas. It's time for the Tursas shephards aka tutors to get to work and direct the lost Tursas into the Tampere student life. Tursajaiset is very traditional event since 2023 Tursajaiset are the 82nd Tursajaiset organised by Tamko!
This years Tursajaiset will be organised on 6th of September and the daytime activity is free for all new students. The event will start at 12:00 and this is when the new tursas groups will be formed and ready at TAMK's main campus at the square near the Teiskontie's entrance. From there the whole mass of new students will march towards Keskustori. At Keskustori the new students will pledge a vow called Tursas vow. After this the group will go towards the Tursasland, which is the location that will be revealed later.
At Tursasland, groups will go around doing different tasks together. The tasks will help the group get to known each others better! The group with the most points and best costumes will be awarded after the event.
The daytime activity of Tursajaiset will end at 19:00 (7pm) after which you can continue to afterparty, more info.

New students, welcome to join fun event to start the semester!
—
All Tamko's events are strictly free of harassment. We have trained contacts also at Tursajaiset, so if you face any kind of harassment during the event, please do contact hairintayhdyshenkilot@tamko.fi
If you want more information about the accessibility of the event, please contact accessibility@tamko.fi.
4. SyysFest 5.9.!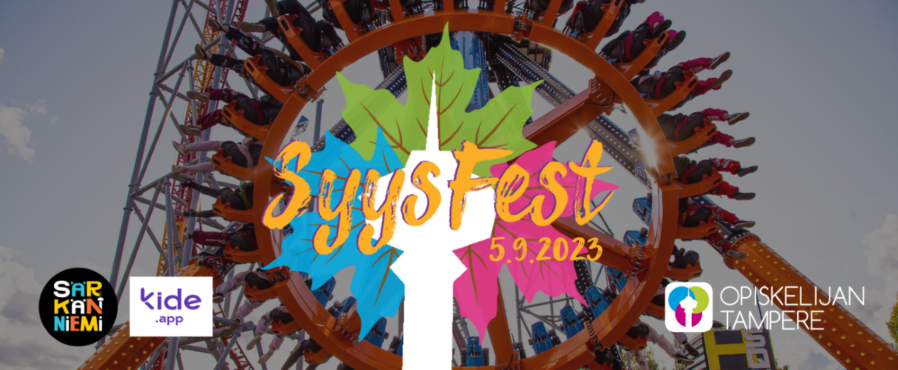 Opiskelijan Tampere's and Särkänniemi's SyysFest is here again!
See Tampere upside down in X and be prepare for the last drop in Log River! SyysFest is the best way for students to get to know the pride of Tampere, Särkänniemi Theme Park and the park is reserved only for students! So find your overalls, invite friends to come along and have the most awesome night in the rides!

When: Tuesday 5th September 16−21
Where: at Särkänniemi, Tampere
Price: tickets 15 € + Kide.app service fee 0,50 €
Tickets: https://kide.app/events/d4140165-e543-4004-b463-625b45a76cb9
5. Wingssiappro 26.9.!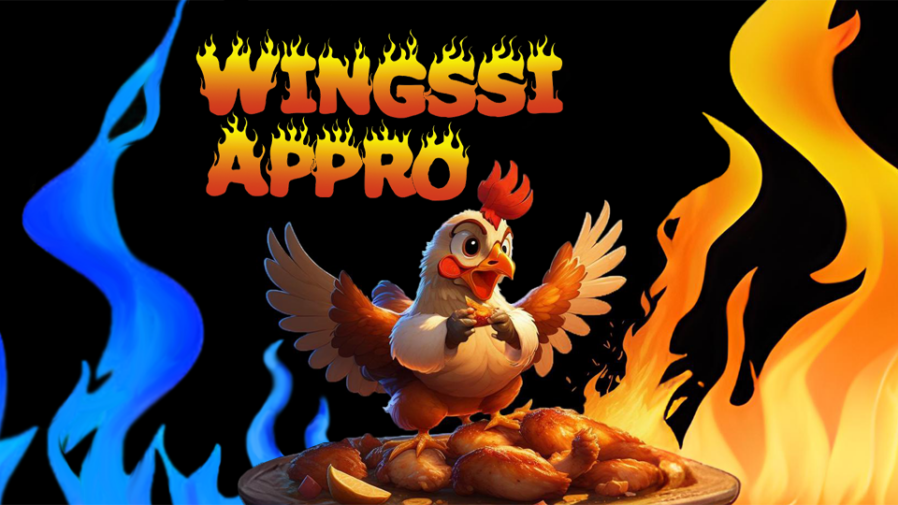 WELCOME TO WINGSSIAPPRO!
Tampere is known for its hot wings and student culture and we are here to combine those two!
Come and join CLINT for already legendary WingssiAppro! WingssiAppro will be organized for the first time ever on 26.9.2023 in Tampere city center.
WingssiAppro works just as normal Appro, but it just tastes better; during Appro you will collect stamps from different restaurants while eating different chicken or vegetarian dishes. Other special diets cannot be promised to be fulfilled during WingssiAppro. The starting and ending point of the event will be announced later! You have 4 hours to complete WingssiAppro.
Ticket sales will start on 28.8.2023 at 12:00 pm! Ticket is 5 € and it includes Appro-pass and overalls patch after completing the required amount of restaurants.
WHAT: WingssiAppro with the hottest wings in town!
WHEN: 26.9.2023 from 16:00 onwards
WHERE: In various restaurants around Tampere city center
TICKETS: 5 €, ticket includes Appro-pass and event patch after completing WingssiAppro
TICKET SALE: Sales start on 28.8.2023 at 12:00 pm, be fast and get your ticket!
Link to tickets: https://kide.app/events/a00cf889-7954-4871-8101-c0e6aa2f23e5
If you have any additional questions or concerns regarding the event, please contact us via email, clint@tamko.fi or on Instagram @tamkclint. See you at the hottest Appro ever!
6. Tolumppialaiset 11.9.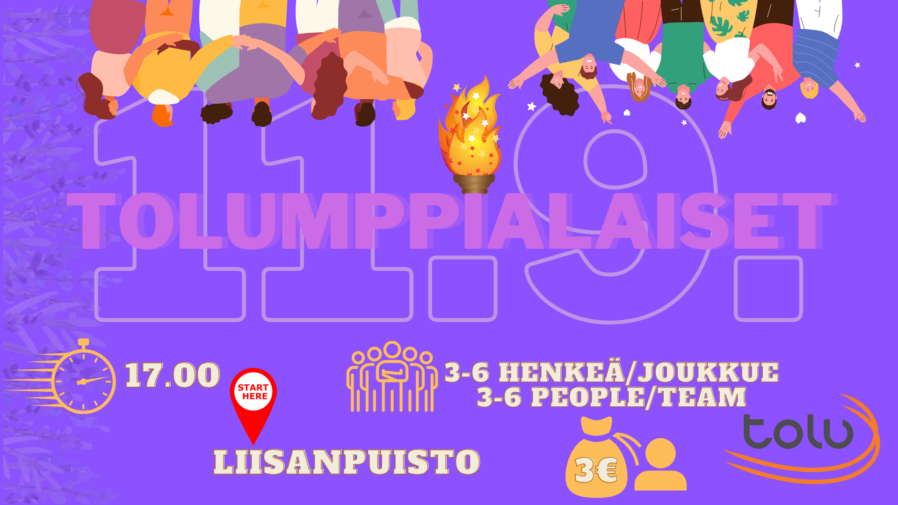 It's moment of Tolumppialaiset once again! Gather your winning team and start to compete in different sports. The winning team of course will be gaining fame and every competitors will be getting an overall patch! 

TL; DR
What?: Tolumppailaiset
When?: 11.9. at  5pm >
Where?: Liisanpuisto
Tickets?: https://kide.app/events/2f823e0a-0930-4a75-a40e-5956e83b85ee
7. Remember to pay the healthcare fee by 30.9.!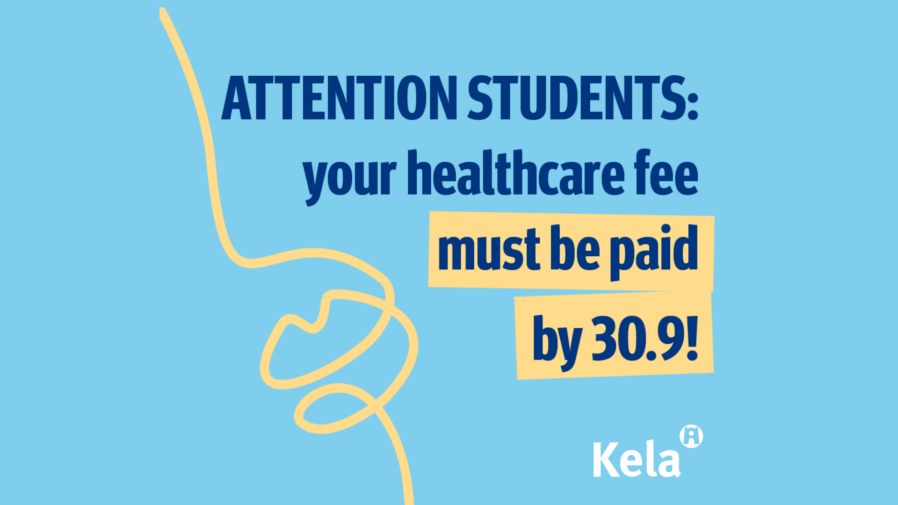 Students in universities and universities of applied sciences who are entitled to use the services of the Finnish Student Health Service (FSHS, Finnish abbreviation YTHS) must pay a healthcare fee to Kela. In 2023, the student healthcare fee in higher education is EUR 36.80 per term. The fee may be paid to Kela for both the spring and the autumn term. You are not billed for the fee, but are expected to pay it unprompted.
The due dates are determined based on the date on which you have registered as attending. There are four possible due dates in each calendar year. For the autumn term, the due date is 30th of September provided that you have registered as attending by then.
More information at: https://www.kela.fi/web/en/healthcare-fee-for-students-in-higher-education
8. SportUni open house 28.9-3.9.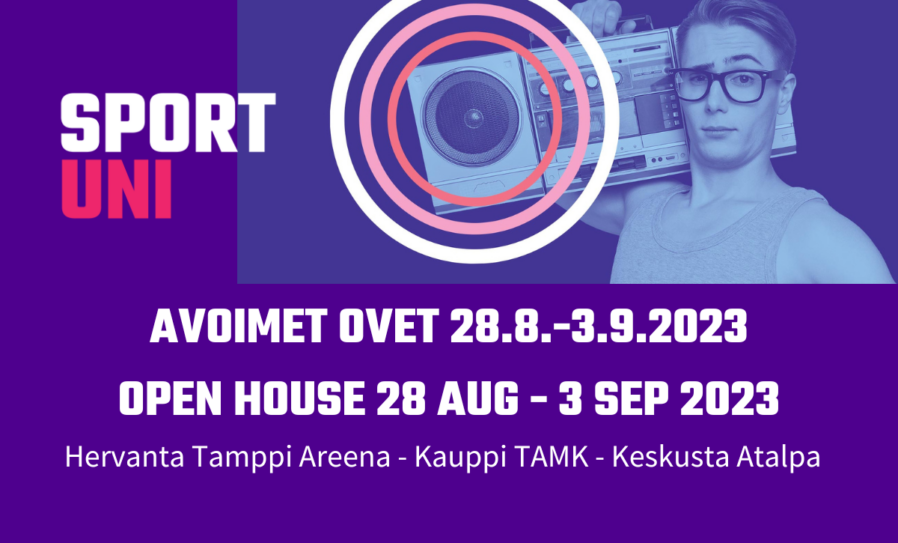 Welcome to use SportUni's sports services during open house week 28 Aug – 3 Sep 2023.
During the week of Open House, all SportUni services are free of charge, and you can try different sports during the opening hours of the customer services. You can come to the gyms, try group exercise classes, or come to play different ball games such as badminton or basketball.

Read more from here!
Welcome!
9. Orientation to Tampere Game: Unfinnished Business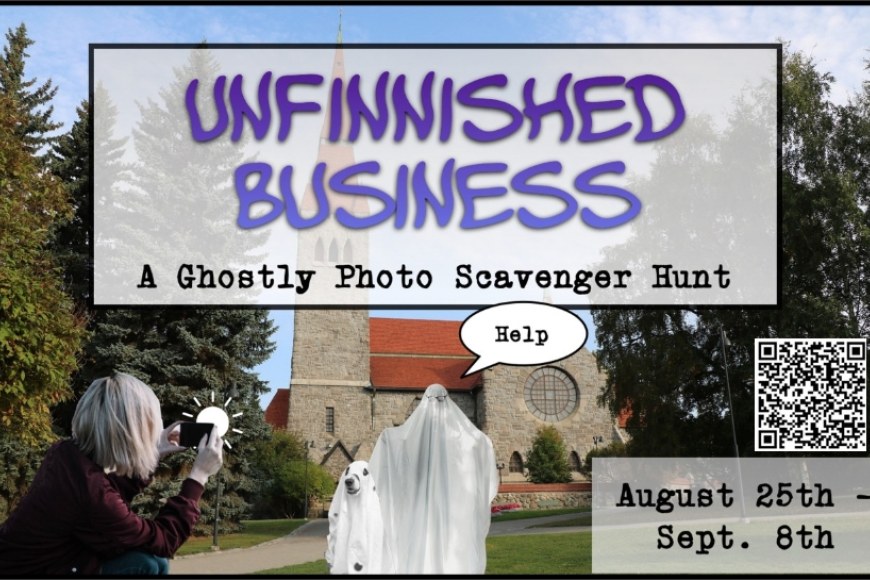 Join a Photo Scavenger Hunt around Tampere!
If you're looking for a way to meet people/get to know Tampere: Every year the game-studies master's group hosts an Orientation-to-Tampere-game!

This year it's a photo scavenger hunt- Basically you get missions and take creative photos with a team. Should be a pretty casual and fun way to meet some people and go to cool places in Tampere! It starts this week and runs from August 25th-September 8th and is called "Unfinnished business".

If any of you would like to play it would be awesome to have you! Feel free to sign up at bit.ly/unfinnishedbusiness or more information at gamesasartcenter.com/events
10. The most important news for students now also in Tuudo
The most important news from the University community can be found from the official information channel Intra.

From now on, students will be able to read intranet news also in the Tuudo mobile application. An integration has been made between intranet and Tuudo, thanks to which news are transferred from the intranet to Tuudo!

We recommend you to download Tuudo, because in addition to the news you can find a ton of other useful features from there, like:

– Tamko's mobile student card
– library card
– timetables
– study credits
– reservations for classrooms and other TAMK's spaces
– cafeteria's menu
– course enrollments