Autumn is the time when campuses starts to be filled up with students again after the summer holidays. New students have arrived from near and far to start a new path in their lives. Many different wonderful personalities meet each other and in addition to studying a new field, other life skills are also learned. Some are moving out to live on their own for the first time, others to a new city or even a new country. Some of the students come directly from secondary education, while others return to school from working life. There are as many stories as there are community members.
The orientation weeks are behind the corridors are filled with a spectrum of emotions. Every student remembers the first-day tickle in the stomach. During the first day there is excitement and even a little frightening atmosphere. Over the years, 110-year-old Tamko has trained thousands and thousands of peer-, degree- and international tutors to help new students with variety of situations starting from the day one of studies. Tutors help the new students adapt the life with overalls and introduce them to the campus, studies, the city, fellow students, events, and of other parts of this colorful, multidimensional student culture in general.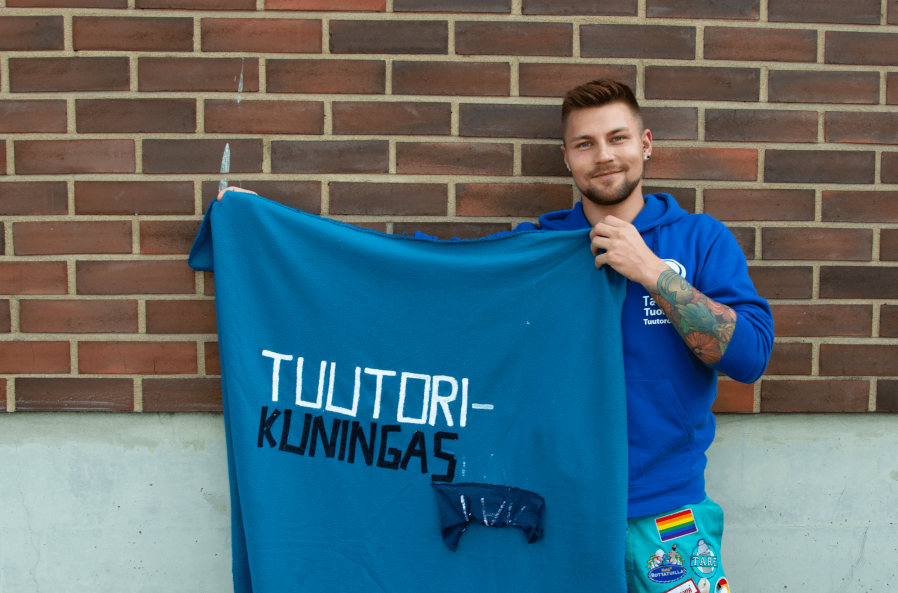 This year, almost 200 student life experts were selected as tutors. I can't help but admire their dedication and skills and I strongly believe that this year will be great. I hope and I'm sure that their enthusiasm will catch on with the first-year students and we will get equally wonderful group of people involved in the tutoring activities in the coming years as well! Recruitment of new tutors will start at the end of October, so those interested in tutoring should keep their eyes open and follow Tamko's social media.
Finally, I would like to remind you new and continuing students, enjoy your life during your studies and create memories that you will carry throughout your life. Create a study path for yourself that you can be proud of. Study hard, help each other and accept help. Together, let's create the legacy that can be handed over with a good heart to future generations in the university community.
The author Tamko's board's tutoring responsible Tuomas Heinonen