You can hear some music playing in front of the cafeteria on your way to lunch and notice that PISTOT crew is hosting a booth there. You stop by and attempt to throw a little ball into the hoop and even though you miss you still get an overall patch for good effort. After that you go on your way to lunch and after that you make your way to Solu for some coffee and topical discussion with Tamko's board members at present. On your way to Solu you pass a noticeboard where you see a flyer for an upcoming event. While walking you open Kide.app and buy a ticket to said event. Sound familiar? Within this little imaginary journey you were in contact with several of Tamko's stakeholders.
Tamko's stakeholders include for example Tamko's alumni, TAMK's personnel, Campusravita, companies that Tamko has collaborations with, sub-associations and of course all the students in TAMK. In the end it's as simple: without stakeholders there wouldn't be Tamko. Because of that the stakeholders will be included in different ways in Tamko's 110th annual celebration.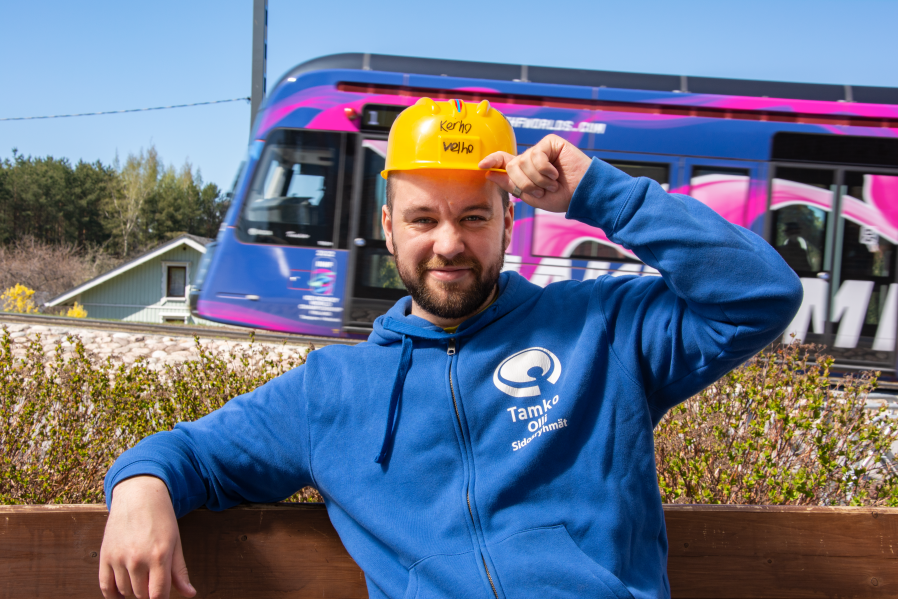 So what are sub-associations for Tamko and what is their meaning? When it comes to Tamko, sub-associations are the student associations and clubs of which there is a rich variety. The meaning of said groups is priceless for the student's wellbeing because they organize a lot of events, excursions and other activities and services for their members.
Sub-associations have with their long-term effort helped to create a student friendly environment in Tampere and promoted student culture. The goals for the work in Tamko and sub-associations align pretty well them being promotion of student's wellbeing, the sense of community and the feeling of belonging. This means that both the communication and actions between Tamko and the sub-associations go both ways.
As stakeholder representative I have the privilege of working tightly with an exceptionally large net of sub-associations, students and other stakeholders. I hope that the existing collaborations are held on as well as possible and new ones are looked for actively. With all the existing and future stakeholders I strongly believe that Tamko will thrive for at least another 110 years. In the celebratory year I look forward to amazing things and of course the actual annual celebration which crowns the whole year.

Writer is board's Stakeholder representative Olli Hämäläinen.