Addition to working in friont of computer, working at Tamko can consist of grilling sausages in the rain on the shores of Lake Näsijärvi, filming a TikTok video on Hämeensilta and assembling 100 boxes of kitchen utensils for exchange students. On top of all this, co-workers change every year and work takes place in the middle of interesting and lively student culture.
I bet that the previous paragraph convinced you that Tamko is a unique workplace in many ways. Where in other workplaces people arrive at the office in the mornings, open computers and start the workday, but when arriving to Tamko's office Solu you may find some pranks made just to make your morning. There might be Christmas radio playing in April or a fort built from pillows may be waiting at your workchair, or many printed grimacing masks may be found on the walls of the workstation. My co-workers described Solu as a source of youth, but it occasionally cause some gray hair. Fortunately all pranks are benevolent and a sign of the community that prevails in the office. That's why I was particularly excited about the first prank made for me when I entered the work community as a new face. It was like a sign that I was accepted to be part of the community.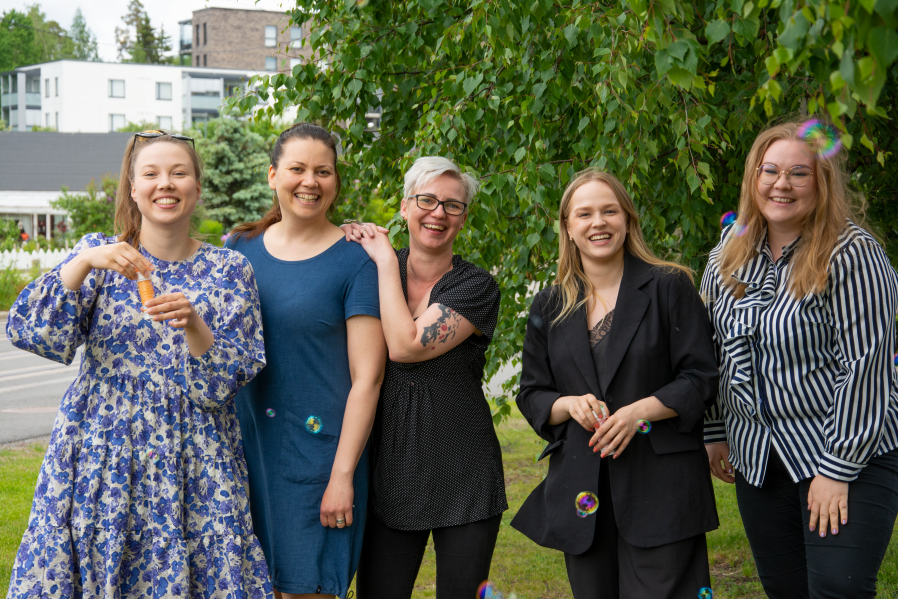 The feeling of belonging to the community is important to everyone and that is why it is one of the reasons for Tamko's existence. We want to create community among all students and be a reliable support throughout the studying years. Fortunately, we receive much needed help from student associations, clubs and tutors, who have worked as builders of community through several years. Thank you. Anniversary is a great reason to get together after the covid years and continue to build an even more communal higher education comminuty.
Tamko, student associations, clubs and tutors all work for the benefit of students, which is best achieved by connecting with students. That is why the most important thing in Tamko's operations is to hear from students: how they are doing, what's on their mind, what could be better. Only in this way can we help and support in the best possible way, and take the changes forward. So students: call us, text us, email us, message us through Instagram direct or even with a letter dove! Not forgetting about Solu office where you are welcome to visit us face to face.
It's good to stop to look at Tamko's 110-year history and celebrate successes together but it's even better to continue working for students' rights and interests. That work is never complete.
It's great to get to do meaningful work for students as they are the ones that build the future.
The author Tamko's communications expert Petra Toivonen