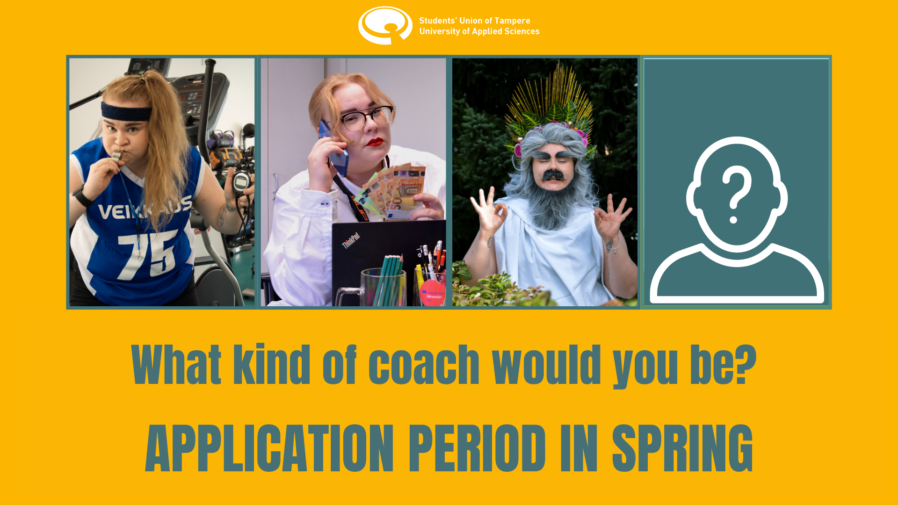 Peer Coaching is indented for students from all the study programmes and all different phases of studies. Peer Coaches can support other students example when studies are not proceeding, when returning to studies after brake or when in need of social contacts. Peer Coach can organize one on one meetings, group meetings or events based on their preferences.
Student Union Tamko will train all the Peer Coaches together with TAMK.
In peer coaching, the coaches get to put their own strengths and possible previous guidance experience to good use. Peer coaches get to plan their activities together with their coachees. Tamko will support coaches during the whole process.
Peer coaching awards 2 credits, but the number of credits can be increased, depending on how active you are up to 5 credits. In addition to trainings and coaching, a learning diary must be submitted to get the credits. Peer coach applications are open every spring, keep your eye on our information channels!
For more information: Tutoring expert
JOIN THE ACTIVITIES ORGANIZED BY PEER COACHES!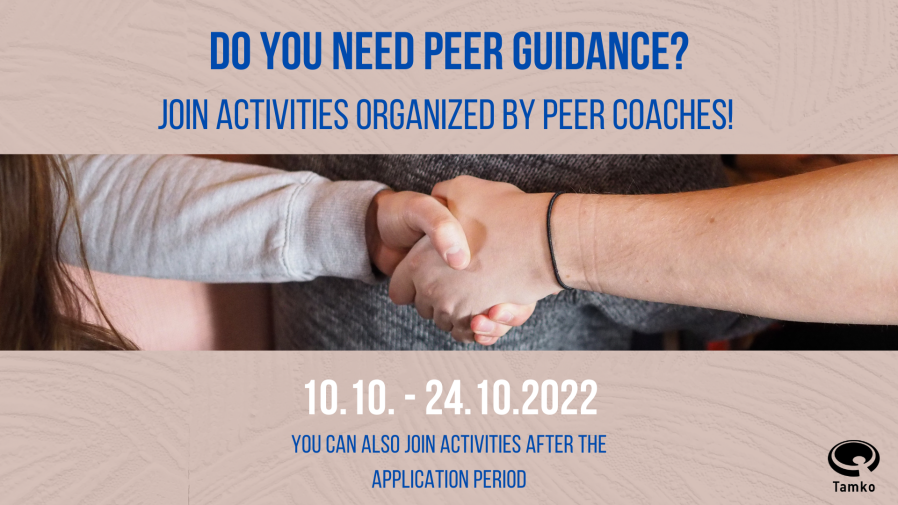 Would you like to have some support for your studies? Or have you transported to TAMK from some other University and would like to meet new people? Join the activities organized by Peer Coaches!
Peer Coaching is form of peer guidance at TAMK, that welcomes everyone who could support to join.
Coaches are fellow students who have been trained to work as Peer Coaches. They organize both one on one meetings and group meetings. You can apply if you have some issues or if you just want to meet new people or participate example in a study group. Objectives and meeting times will be discussed together with the Coach.
You can apply by filling out this form (https://forms.office.com/r/L3k9jVRnYg). You can change the language from right upper corner. The applications are handled with confidence. We hope participants to join by 24th of October, but you can fill the application also later.
For more information please contact Tamko's expert in tutoring Elli Korhonen via email elli@tamko.fi or by phone +358440826567